WVU student-run newscast wins first place in Broadcast Education Association challenge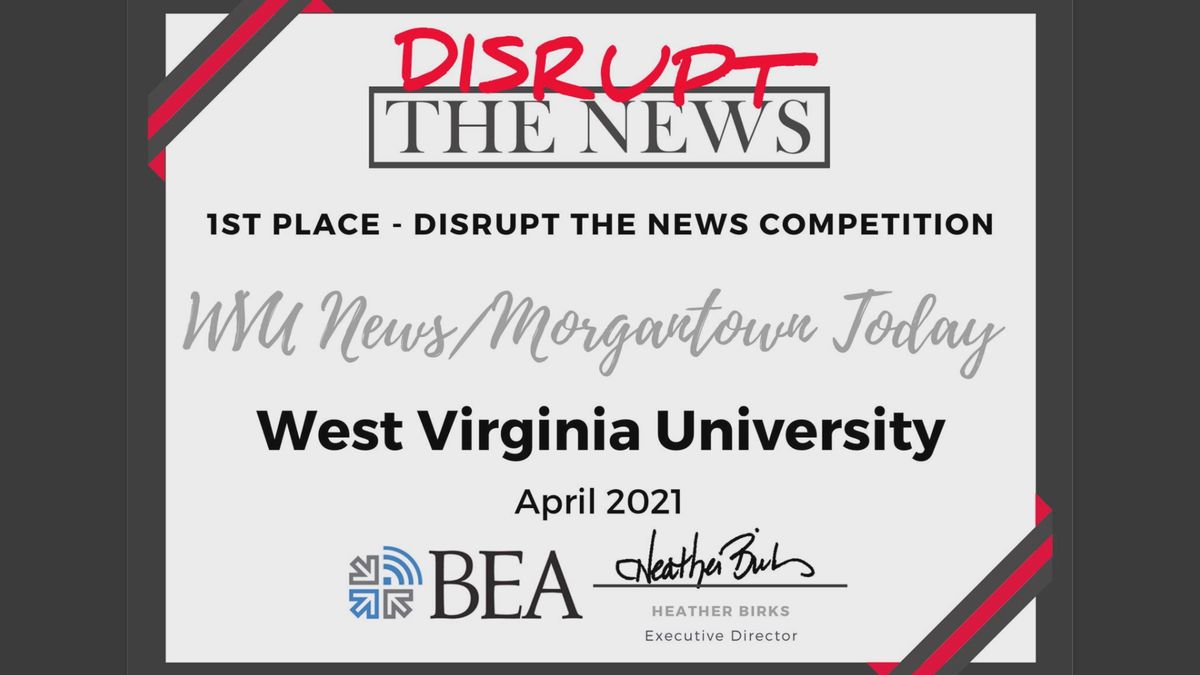 Updated: Jun. 10, 2021 at 1:39 PM EDT
MORGANTOWN, W.Va (WDTV) - A newscast produced by West Virginia University's student-run news station, WVU News, won first place for the Broadcast Education Association (BEA) "Disrupt the News" challenge.
In wake of the COVID-19 pandemic, colleges were asked to reinvent their newscasts. The spring 2020 class of WVU News and Morgantown Today produced an award-winning special edition show.
WDTV's Sydney Hartman was one of the three anchors and WSAZ's Elisa Schwartzmiller was one of the producers in the award-winning show. WVU News Professor Dahlia works hard to help her students succeed and to make these award-winning newscasts happen.
You can view the full winning newscast here.
Copyright 2021 WDTV. All rights reserved.