Justice to end W.Va.'s COVID-19 state of emergency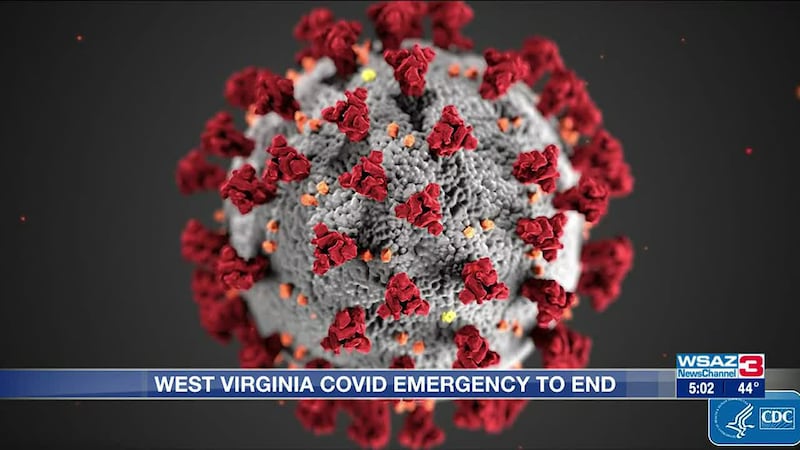 Published: Nov. 30, 2022 at 9:43 AM EST
CHARLESTON, W.Va. (WSAZ) - After more than 1,000 days on emergency footing, West Virginia's COVID-19 state of emergency will expire on New Year's Day 2023.
Gov. Jim Justice confirmed his decision Wednesday morning.
The state of emergency -- first issued March 16, 2020 -- gave Justice special authority to order restrictions, suspend rules and use the National Guard to help the state respond and recover.
"The bottom line is, there's no need right now that we see for an emergency response," he told reporters Wednesday.
In 2021, the state House of Delegates overwhelmingly supported a 60-day limit for emergency declarations.
Del. Mike Pushkin, D-Kanawha, voted for that bill then, and said Wednesday the Governor's move is over due.
"We felt he should have ended the formal state of emergency a long time ago," he told WSAZ NewsChannel 3. "I mean, people are back to work, so it's time for the governor to get back to work. I hope we see him more during the session, and I hope he opens up his press conferences for the media."
The governor quietly filed his proclamation to end the emergency on Nov. 12, a Saturday earlier this month.
The Jan. 1, 2023, date gives time to unwind emergency actions taken by state agencies -- for instance, acts that had suspended certain rules on doctors, child care and restaurants.
Ready to lift the emergency this summer, Justice said he kept it in place to ensure the state would not risk any loss of federal funds.
"We used the emergency powers, and absolutely declared an emergency at the time that we had an emergency," he said. "Now we've checked, and checked, and checked, and now we need to move on, and that's exactly what we're doing."
But what's next for the governor's briefings?
Since the emergency, reporters have been limited to essentially one question with in-person attendance prohibited. The governor called that format efficient Wednesday and told reporters to expect more of the same.
"I'd say we'll do this and the other," he said of virtual and in-person briefings.
The subject of future briefings, according to Justice, is less about the pandemic and more on West Virginia.
Ending the state of emergency doesn't mean you won't be able to get a vaccine.
In fact, Dr. Clay Marsh and Justice emphasized the importance of staying up to date on COVID vaccinations.
Also, the National Guard and the state's Joint Task Force will continue to assist in the state's response, Justice said.
Copyright 2022 WSAZ. All rights reserved.