No injuries reported after PRT has malfunction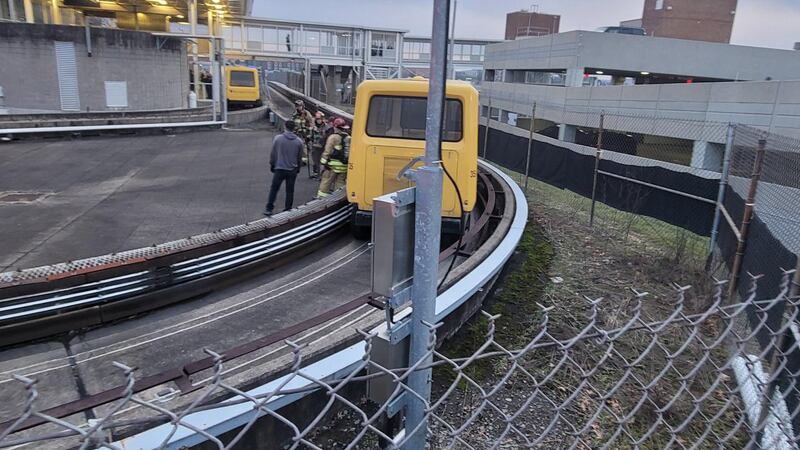 Published: Jan. 11, 2023 at 11:26 AM EST
MORGANTOWN, W.Va (WDTV) - No injuries were reported Tuesday afternoon after a Personal Rapid Transit car malfunctioned.
According to the Morgantown Fire Department, authorities were told an occupied PRT car at the Health Sciences Station was on fire around 4:45 p.m.
Fortunately, crews said there was not a sustained fire. However, the PRT car did have a malfunction.
Officials said there had been a high-voltage arc where the PRT draws energy from the supply rails. You can see a photo of the malfunction below.
The MFD said there were no injuries reported in the incident.
Jeremy Evans, the Director of Transportation and Parking, said there was no danger to PRT passengers.
"We have multiple safety measures in place and there was no danger to passengers," Evans said.
Copyright 2023 WDTV. All rights reserved.