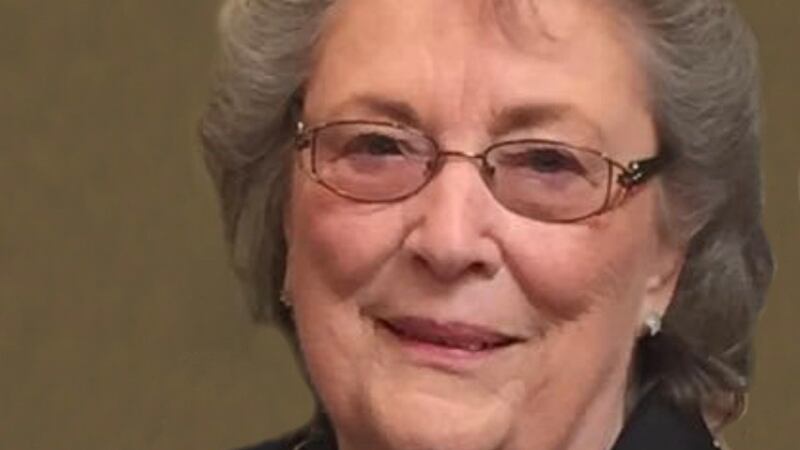 Published: Jan. 20, 2023 at 10:13 AM EST
Loretta Grace McElwee, 84, of Lost Creek passed away peacefully on Wednesday, January 18, 2023, at United Hospital Center in Bridgeport surrounded by loving family. Loretta was born in Tanner on January 23, 1938, a daughter of the late Quincy Greene "Hannigan" Smith and Alma Grace Heckert. In addition to her parents, Loretta was preceded in death by ten siblings: Layke Smith, Lucille Butler, Paige Smith, Wilma Cather, Wahneva Polk, Ruble Smith, Ford Smith, Willard Smith, Don Smith, and Dean Smith. On June 10, 1961, she married the love of her life, Edward "Ed" Dale McElwee. Together they shared 58 wonderful years before his passing on August 21, 2019. Loretta is survived by three children: Kevin McElwee and wife, Dana, of Cartersville, GA, David McElwee and wife, Missy, of Albuquerque, NM, and Sonya Turner and husband, Brett, of Good Hope; six grandchildren: Ryan Evan Turner, Brooke Allison Turner, Allyson Grace McElwee, Edward Kase McElwee, Madeline Paige McElwee and Maura Grace McElwee; one sister, Mary Louise Starett of Elyria, OH; one brother, Virgil Smith and wife, June, of Grafton, OH; and many nieces and nephews. Loretta was a 1957 Glenville High School graduate. Following graduation, she attended and graduated from Morgantown Beauty College. Loretta belonged to the First Baptist Church of Weston. For twenty-six years, Loretta and Ed enjoyed a wonderful retirement. Even snow wouldn't stop their enjoyment of camping. She loved her time spent traveling to Alaska. Loretta spent much of her time sewing, reading, baking, and watching WVU woman's basketball. What she loved most of all was time spent with her grandchildren. Family and friends will gather for Visitation at Pat Boyle Funeral Home and Cremation Service located at 144 Hackers Creek Rd. in Jane Lew from 12-2 p.m. on Sunday, January 22, 2023. Funeral Services will begin at 2 p.m. in the Pat Boyle Funeral Home Chapel with Reverend Mark Evans officiating. Interment will follow at Good Hope Masonic Cemetery. We, at the Pat Boyle Funeral Home and Cremation Service, are honored and privileged to serve the family of Loretta Grace McElwee. Online condolences may be expressed at www.PatBoyleFuneralHome.com.
BRIDGEPORT, WV (WDTV) -
Copyright 2023 WDTV. All rights reserved.