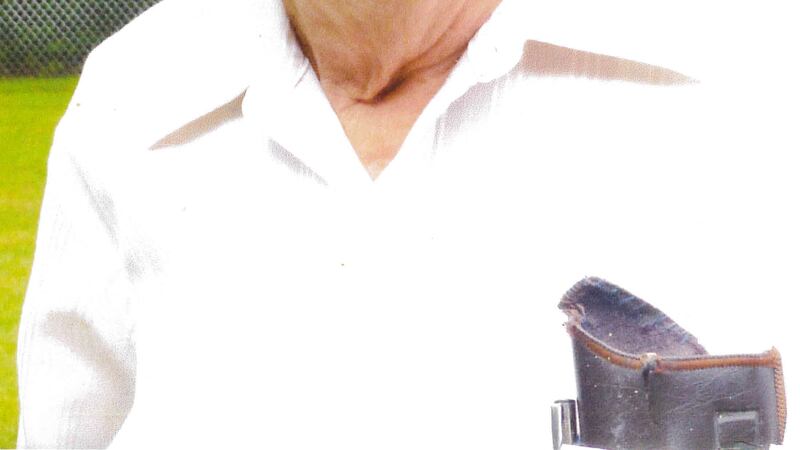 Published: Feb. 24, 2023 at 5:09 PM EST
John Carpenter, 97 of Laurel Fork, departed this life on Thursday, February 23, 2023 at Webster Nursing & Rehabilitation Center. He was born December 30, 1925 in Hacker Valley to the late Benjamin F. "Ben" and Violet Ann Simmons Carpenter.
He attended school at Cowger Hill School House; he was drafted into the United States Marines and upon completion received an Honorable Discharge. In 1948 he married Oleta M. Cowger.
He worked in the logging industry as a timber cutter for Ken Hines Logging, Bernard "Dink" Cogar Logging, and Pugh & Bickel Logging. He worked for a short time for Paul Loudin Alkire Funeral Home in Ireland and then returned to Webster County in 1978 and went to work for the Department of Highways as a grader operator until his health forced him to retire in 1986.
John was a minister with the West Virginia Christian Conference for 24 years. He pastored Bendertown Church and Orndoff Church and was Sunday School Teacher, Church Leader, and later Pastor at Cowger Hill Church, until he resigned from this organization. John joined the Union Mission Conference in 1978 and remained a licensed Union Mission minister until his passing. He and Oleta moved from Cowger Hill to Laurel Fork and attended Jumbo Church and Upper Holly Union Mission Church, where he attended until his health declined.
In addition to his parents, John was preceded in death by two infant children, Lynn Michael and Alpha Franklin; four half-brothers; and five half-sisters.
He is survived by his wife Oleta; several nieces and nephews; his church family that was so dear to him; and several extended family and friends to mourn his passing.
Graveside Services will be held on Tuesday, February 28, 2023 at 1:00 PM at Ware Cemetery, Cowger Hill with Pastor Curt Davis officiating. Friends may join the family for visitation one hour prior to service time at the cemetery.
Online condolences may be sent to the family at www.doddreedfh.com.
Dodd & Reed Funeral Home is honored to be serving the Carpenter family.
BRIDGEPORT, WV (WDTV)
Copyright 2023 WDTV. All rights reserved.