Man wanted for fraud in W.Va. arrested in N.C.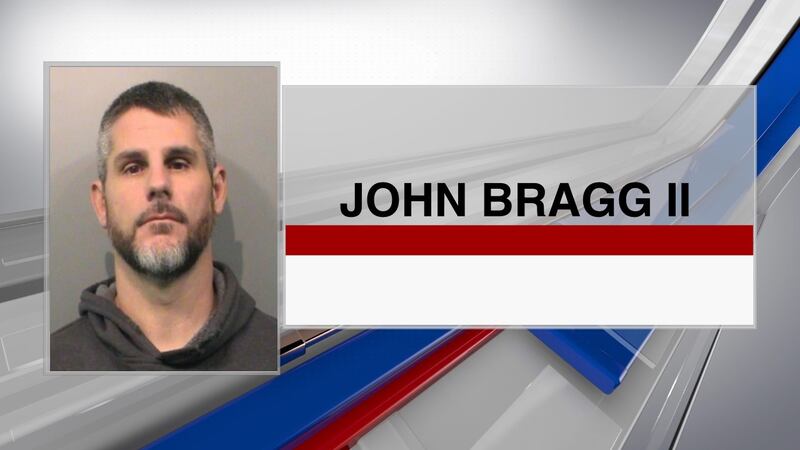 Published: Mar. 7, 2023 at 5:10 PM EST
BEAUFORT, N.C. (WSAZ) - A man accused of defrauding victims in West Virginia out of several thousand dollars has been arrested in North Carolina, the Kanawha County Sheriff's Office reports.
Investigators: Man wanted for defrauding victims out of thousands
The Kanawha County Sheriff's Office reported Tuesday that the office was notified on Saturday of John Bragg II's arrest in Beaufort, North Carolina.
Bragg was located after the Beaufort Police Department received a tip and placed him under arrest for the outstanding warrants he had in Indiana. He is now awaiting extradition back to Indiana.
In West Virginia, Bragg is accused of trying to sell a mobile home, which he did not own.
According to the Kanawha County Sheriff's Office, a victim paid Bragg a down payment of $10,000.00 before learning he did not own the mobile home.
Afterward, Bragg disappeared and stopped responding to calls and messages.
Bragg was originally wanted for questioning in West Virginia, but now faces charges here in Kanawha County. According to detectives, sufficient evidence existed to provide probable cause to obtain an arrest warrant against Bragg for a felony charge of obtaining money, property, and service by false pretenses.
The Kanawha County Sheriff's Office said Tuesday Bragg's arrest warrant was for "West Virginia" pickup only, but detectives are requesting the Kanawha County Prosecutor's Office move to make the warrant extraditable and return Bragg back to Kanawha County, now that he is in custody.
Bragg also now faces additional charges in North Carolina.
For pervious coverage >>> CLICK HERE
Keep checking the WSAZ app for the latest information.
Copyright 2023 WSAZ. All rights reserved.