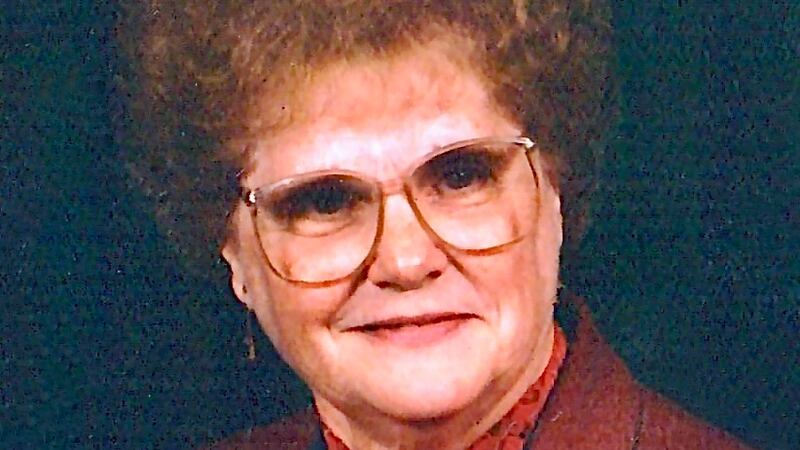 Published: Mar. 10, 2023 at 6:51 PM EST
Lorna Mick Wine, 96, passed away on March 8, 2023, while under the compassionate care of Crestview Manor Nursing and Rehabilitation in Jane Lew and West Virginia Hospice.
Lorna was born in Gilmer County on December 6, 1926, a daughter of the late Guy E. Mick and Vivian L. Moore Mick. In addition to her parents, Lorna was preceded in death by her siblings: Odbert Raymond "Peck" Mick, Grant Mick, and Infant brother, Howard Mick.
On December 17, 1945, Lorna married Earnest "Cliff" Wine while he was on leave from the United States Navy during World War II. Together they shared nearly seventy-four wonderful years before Cliffs passing on August 11, 2019. They have now been reunited to share eternity.
Lorna is survived by her two children: Patricia Sue Wine Barr and Dwight Morgan Wine; six grandchildren: Kenvin Ranson, Shonda Ranson, Arik Ranson, Christopher and Matthew Wine, and Alexa Hathaway; two great-grandsons: Noah and Nicholas Ranson; one great-granddaughter; six brothers and sisters-in-law: Dana Wine, Jean Blake and husband, Faye, Dale Wine, Larry Wine, Richard Wine and wife, Patty, and Lola Lawson; and several nieces and nephews.
Lorna graduated from Sand Fork High School in 1945. Following graduation, Lorna went on to attend West Virginia University and West Liberty State College where she graduated with a Bachelor Degree in Special Education in 1963. Lorna was employed in Ohio County as a special education teacher before being transferred to Belmont County Career Center where she continued her studies and retired after twenty-seven years in education. She took pride in her title as a Jennings Scholar. Lorna touched the hearts of many children during her career and left an everlasting impression on those who loved and cared for her.
Family and friends will gather for Visitation at Pat Boyle Funeral Home and Cremation Service located at 144 Hackers Creek Rd. in Jane Lew from 10 a.m.-12 p.m. on Monday, March 13, 2023. Funeral Services will begin at 12 p.m. in the Pat Boyle Funeral Home Chapel with Reverend Bill Hunt officiating. Interment will follow at the West Virginia National Cemetery in Grafton.
We, at Pat Boyle Funeral Home and Cremation Service located, are honored and privileged to serve the family of Lorna Mick Wine. Online condolences may be expressed at www.PatBoyleFuneralHome.com.
BRIDGEPORT, WV (WDTV)
Copyright 2023 WDTV. All rights reserved.