Sick puppy will only eat chicken fingers, rescuers say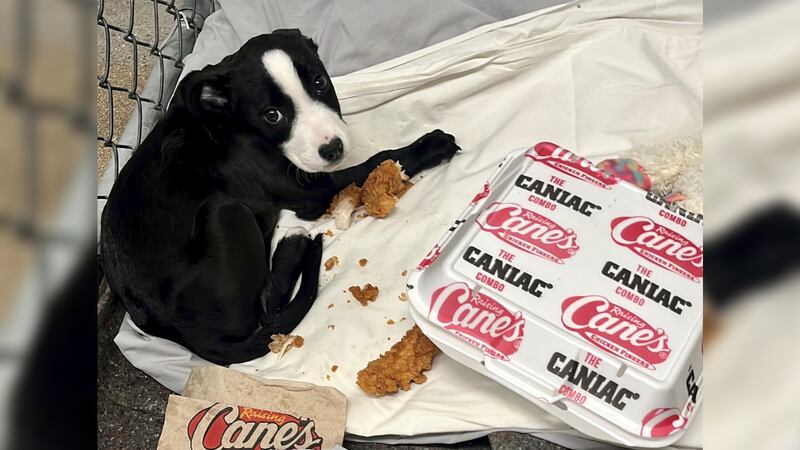 Published: Mar. 18, 2023 at 1:52 PM EDT
LEXINGTON, Ky. (WKYT/Gray News) - A sick puppy at an animal rescue in Kentucky seems to have a thing for chicken fingers.
According to the Lexington Humane Society, the pup has canine parvovirus, and the medical team has had a difficult time getting the animal to eat anything.
Thursday, the team said they found out the pup likes chicken, but not just any chicken, it seems she only likes Raising Cane's.
So, the humane society team went out again on Friday and got more chicken fingers for the puppy.
The animal rescue team said they are relieved to finally see her eating.
According to veterinarians, parvo symptoms include loss of appetite, vomiting, lethargy and diarrhea. If left untreated, the virus could cause dehydration, which can result in death.
Copyright 2023 WKYT via Gray Media Group, Inc. All rights reserved.