2 charged after man fatally shot in 'targeted attack' at Fairmont apartment complex
Published: Mar. 23, 2023 at 6:20 AM EDT
FAIRMONT, W.Va (WDTV) - Officers responded to a reported shooting in a vehicle at Fairmont Hills Apartments on Cleveland Ave. in Fairmont just before 3 a.m. Thursday, according to a release from the Fairmont Police Department.
Responding officers saw one of the suspects connected to the murder, later identified as 18-year-old Leo Charles Ginty, of Frostburg, Maryland, drive away from the apartment complex and pulled him over.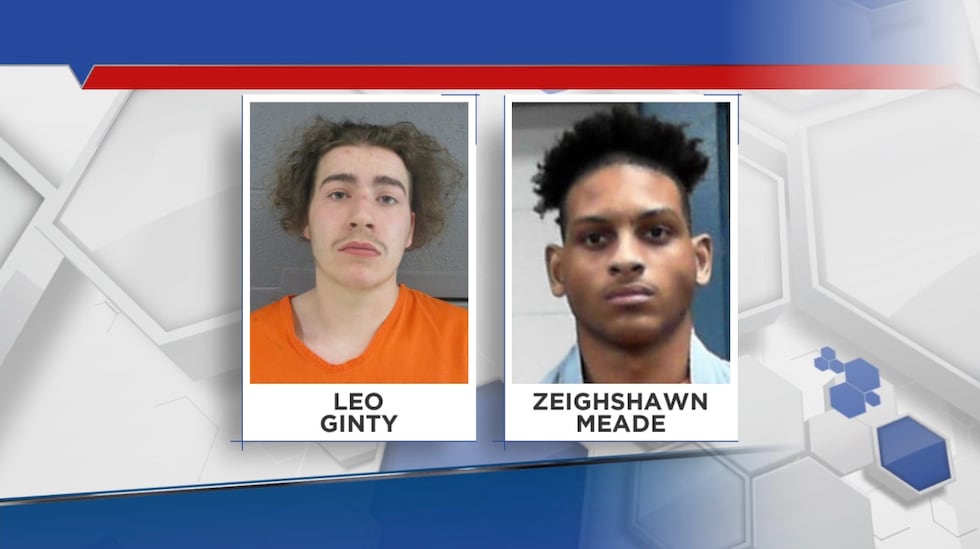 Authorities said they found more than a pound of marijuana in addition to other evidence in the vehicle that was seized.
The release says officers found 22-year-old Clayton Vanlier Peck, also from Frostburg, Maryland, fatally shot from an apparent gunshot wound over an embankment.
A preliminary investigation by authorities show they had traveled to Fairmont to sell Marijuana to someone they were meeting at the complex, officers said.
Authorities said evidence near the scene was gathered and reviewed, and it was determined 18-year-old Zeighshawn Jarelle Meade, of Fairmont, was involved in the shooting. He would later be found at a North Side home.
Ginty has been charged with possession with intent to deliver scheduled drugs. He is being held at Tygart Valley Regional Jail on a $50,012 bond.
Meade has been charged with first-degree murder. He is being held at North Central Regional Jail.
Officers said additional charges and arrests are pending.
This was a targeted attack, authorities said.
The incident remains under investigation, and Peck's body has been sent to the Medical Examiner's Office in Charleston.
Anyone with information regarding those involved or the incident is asked to call the Detective Division at 304-366-2217 or Marion County Dispatch at 304-366-4200.
The Chief of Police for the Fairmont Police Department told 5 News a 22-year-old man was fatally shot early Thursday morning.
Authorities said they believe it was a drug deal that went wrong.
His identity has not been released.
ORIGINAL STORY
A male was found shot to death at a Fairmont apartment complex, police said.
Officers were called to the Fairmont Hills apartments around 3 a.m. Thursday on reports of shots fired.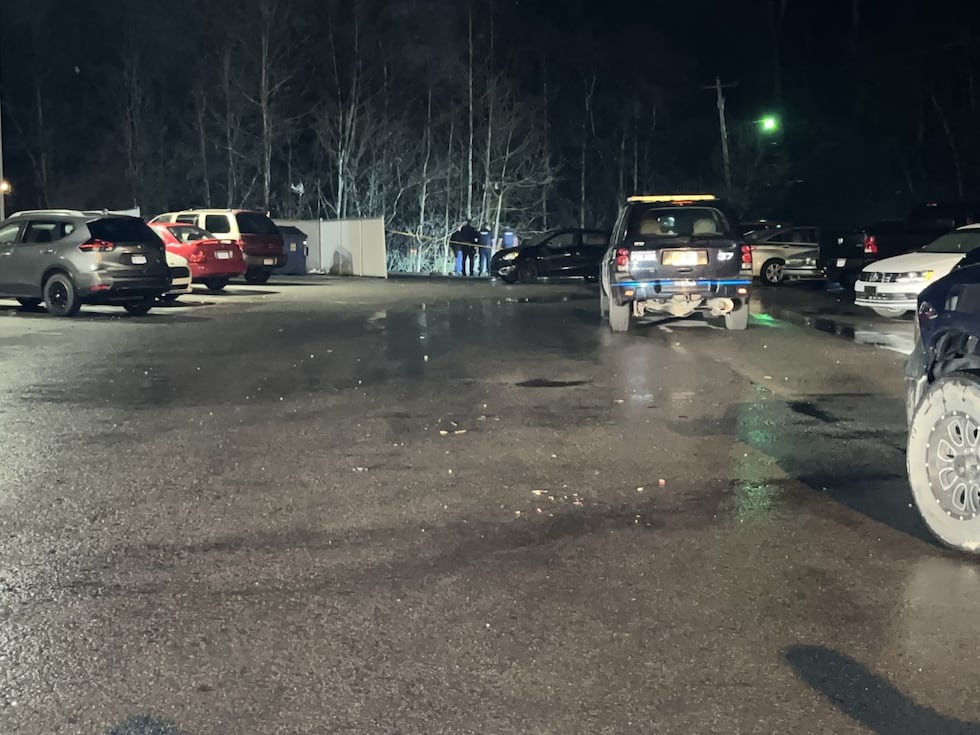 Police on scene told 5 News a person, identified only as a young Black male, was found dead of a gunshot wound.
The male's identity is being withheld pending notification of his family.
A 5 News reporter on the scene said investigators were grouped together near a wooded area near the apartment complex parking lot, with crime scene tape up around that area.
Police say no arrests have been made at this time and they are actively investigating.
They say this appears to be a targeted shooting and there is no risk to the general public.
This is developing story, stick with 5 News for updates as they become available.
Correction: An earlier version of this story said a "man" was shot. Police say the victim was a "young Black male." His exact age hasn't been released.
Copyright 2023 WDTV. All rights reserved.