VIDEO: Lightning strikes gas line, causes fire
Emergency crews are on the scene of a reported explosion and fire near a Bridgeport home.
Published: Mar. 23, 2023 at 7:32 AM EDT
BRIDGEPORT, W.Va (WDTV) - Emergency crews responded to an explosion and fire at a home just outside Bridgeport.
It started around 6:45 a.m. Thursday at near a home on Wexford Way, just north of the North Central West Virginia Airport.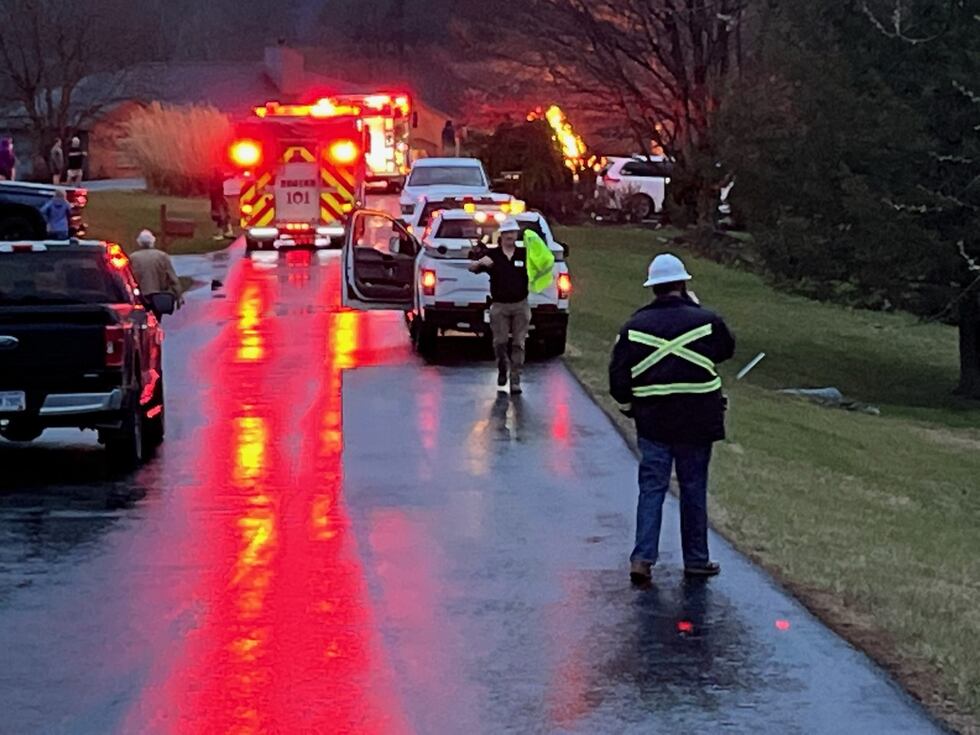 Officials on scene told 5 News the fire started after lightning struck a gas line, creating flames reaching an estimated 10-15 feet in the air.
The flow of gas was cut off to let the fire burn out.
Crews from several fire departments responded.
No injuries were reported and the fire did not reach nearby homes.
Copyright 2023 WDTV. All rights reserved.