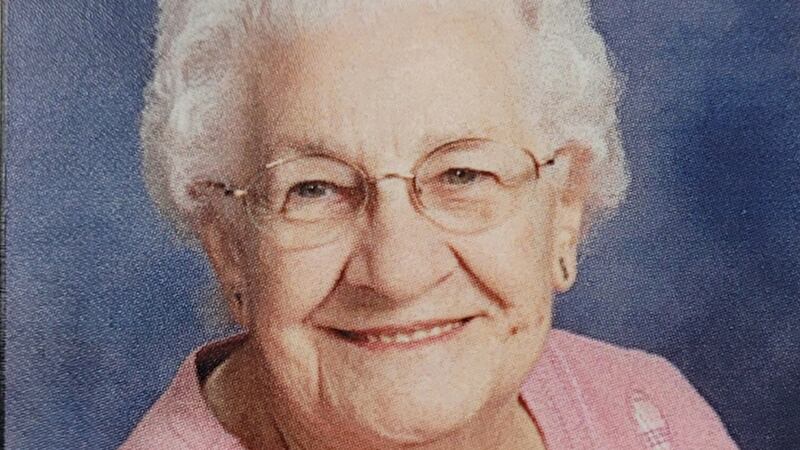 Published: May. 2, 2023 at 3:23 PM EDT
Mary Sue Travis, 92, of Winfield community, Fairmont, WV, passed away Monday May 1, 2023, at WVU Medicine Fairmont Medical Center.
Sue, as she preferred to be called, was born March 30, 1931, at Watson in Fairmont, daughter of the late Victor A. and Issie Carpenter Travis.
Sue retired from Monongahela Power Co., with 42 plus years of service. She graduated from EFHS in 1949.
Sue was an active 59-year member of the Fairmont Chapter #34 Order of the Eastern Star. As a member of the Winfield United Methodist Church, she taught Sunday School from 1948 until recent time. She was active in Winfield CEO's and the Winfield Community Association serving as an officer and being on many boards and committees those years and has been President of the Monongahela Power Company Girls Club.
Sue is survived by her two sisters, Elaine T. Rogers and husband Jim, and Donna T. Carpenter and husband Terry, all of Fairmont.
Also, many nieces and nephews, great- nieces and nephews, great-great-nieces and great-great-nephews who were all very fond of her.
In addition to her parents, she was preceded in death by brothers, Jonathan Travis, and Fred R. Travis, Sr., by her sisters, Venena T. Maddox and husband Charles, Victoria T. Hoey and husband Walter, and one niece, Delores Jean Travis, and nephew Fred R. "Rick" Travis, Jr.
Friends may call at Carpenter & Ford Funeral Home, 209 Merchant Street, Fairmont on Thursday May 4, 2023, from 1:00 pm to 8:00 pm and Friday May 5, 2023, from 11:00 am to 1:00 pm. An Eastern Star Service will take place at 12PM followed by a funeral service at 1:00 pm at the funeral home with Pastor Jim Zinn and Pastor Randy Vincent officiating. Interment will take place at Pride Cemetery.
In lieu of flowers, donations can be made to Winnfield United Methodist Church c/o Judy Cook 1155 Bunner Ridge Rd, Fairmont, WV 26554.
Carpenter and Ford Funeral Home has been entrusted with the arrangements.
Condolences and memories may be shared with the Travis family online at www.carpenterandford.com.
BRIDGEPORT, WV (WDTV)
Copyright 2023 WDTV. All rights reserved.