WVU partners with WVU Medicine for new MedEd program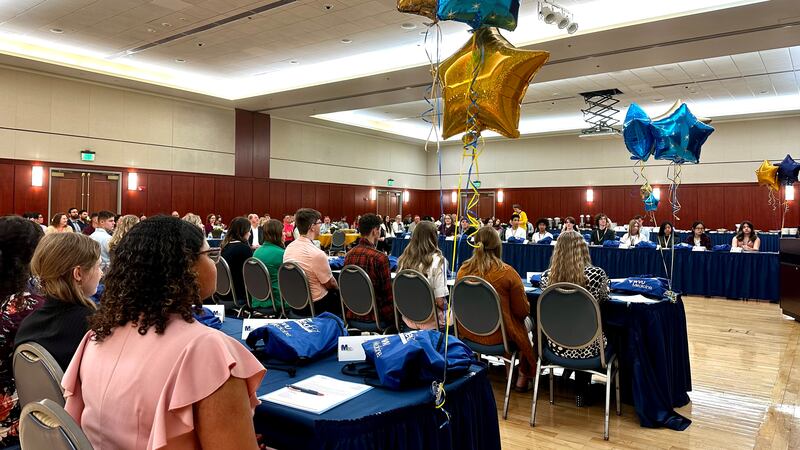 Published: May. 11, 2023 at 4:19 PM EDT
MORGANTOWN, W.Va (WDTV) -WVU has partnered up with WVU Medicine for a new program called MedEd.
It gives high school students the opportunity to get experience in different healthcare fields, and by the end of the program, a career right out of high school.
Amelia Courts, president and CEO of the Education Alliance, said she's excited for this new opportunity.
"This really showcases for high school students across Mon County and for their families the tremendous opportunities that await them in the healthcare industry."
Courts said this program will expose students to various types of healthcare careers before even starting college.
They'll also be working with professionals every day, getting experience to build their skill sets.
Michael Grace is the president of WVU Hospitals. He said it's important to get students involved in healthcare, especially with the shortage of medical professionals.
"These are all very good jobs. Jobs that are patient centric, and jobs that really provide enrichment to both the person doing it, but also for the patient because they're jobs that are necessary in the care process."
Eddie Campbell, Superintendent of Monongalia County Schools, said programs like this are the future of education.
"It's really a first step for us here in Monongalia County to be able to give kids like this the opportunity in their junior and senior year to actually get out and work in the field in something they think they may want to do in the future. It's a great learning opportunity for those kids."
Campbell said the MedEd program benefits students, opens doors for them, and can make a real impact on our state.
Copyright 2023 WDTV. All rights reserved.