16-year-old boy fatally shot in driveway just steps from his home
Published: May. 30, 2023 at 11:53 PM EDT
NEW HAVEN, Conn. (WFSB/Gray News) - The mother of a 16-year-old boy is calling for justice after police say he was shot and killed just steps away from his Connecticut home on Memorial Day.
Police identified the victim as 16-year-old Marc Mulongo, a sophomore at Hillhouse High School in New Haven.
The shooting happened around 8:20 p.m. Monday in a driveway in the Newhallville neighborhood. Mulongo's mother, Nellya Mballa, says her son was by a car parked in that driveway next door and looking at his phone when someone fired one shot.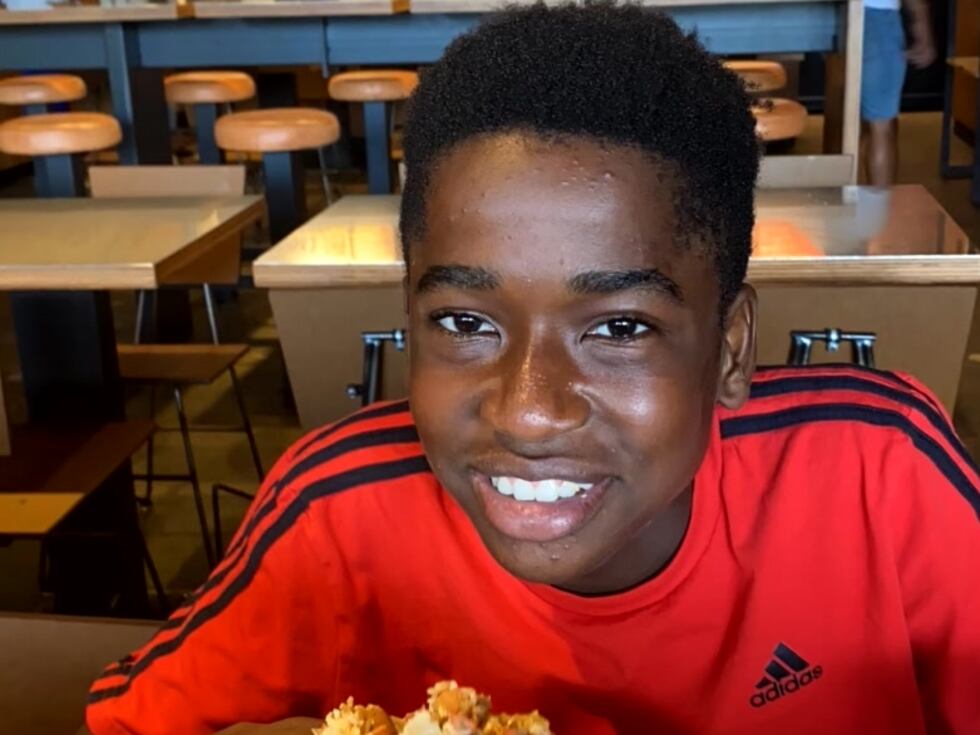 Mulongo was rushed to the hospital for medical treatment, where police say he died as a result of his injuries.
His mother's life has been completely turned upside down as police search for his killer, WFSB reports.
"For me, it's like I'm going to see him again. It's like he's going to come back home," Mballa said.
She says Mulongo would spend hours in the driveway shooting hoops. In fact, police say he was outside playing basketball with his friends earlier in the evening.
"He was a good boy. You can ask everyone on the street. You can go to the school and talk to the teachers," Mballa said.
John Murphy, Mballa's boyfriend, says he considered Mulongo as his own son. He doesn't believe the teenager was the intended target of the shooting.
"The person who shot him thought he was someone else," Murphy said. "He was a great young man, did everything, very kind to all people, but he got his life taken. It took my life, too, because without him, I just don't have a life at all."
Police believe it was a targeted incident, but Mulongo may not have been the intended victim.
Mballa wants justice for her son, insisting there are those who know exactly what happened.
"I know people know something... and the killer is just around us. I know he's not too far," she said.
As police investigate, they are asking anyone with information to come forward.
"We are deeply saddened by this loss of young life," said New Haven Police Chief Karl Jacobson. "Our detectives are working tirelessly to piece together the events that led to this tragedy. We are asking anyone who may have information, no matter how small or insignificant it may seem, to come forward and help us bring those responsible to justice."
Those who live in the neighborhood tell WFSB something needs to be done about the violence in the community.
"It's ridiculous. We shouldn't have to live like that," said Dara Goodman, of New Haven. "I grew up in this neighborhood. I've lived here most of my life, and it wasn't like this when I was his age."
Having lived in the area for six years, Mulongo's mother said the violence worried her, adding she wanted to move before anything happened to her son.
New Haven Public Schools released a statement from Superintendent Dr. Iline Tracey on Mulongo's death.
"The death of this energetic, sweet young man is a profound loss felt by all members of the New Haven community. Our prayers are with Marc's family. We are reaching out to students and staff to provide counseling support. We are grateful to the New Haven police for their efforts to piece together what led to this tragedy," read the statement in part.
The New Haven Police Department is asking anyone with information to call them at 203-946-6304 or their anonymous tip line at 866-888-TIPS.
Copyright 2023 WFSB via Gray Media Group, Inc. All rights reserved.