Navy veteran uses BBQ competitions as an outlet
As we focus on those who fought for our freedom, we take a look at a veteran who uses barbecuing as an outlet.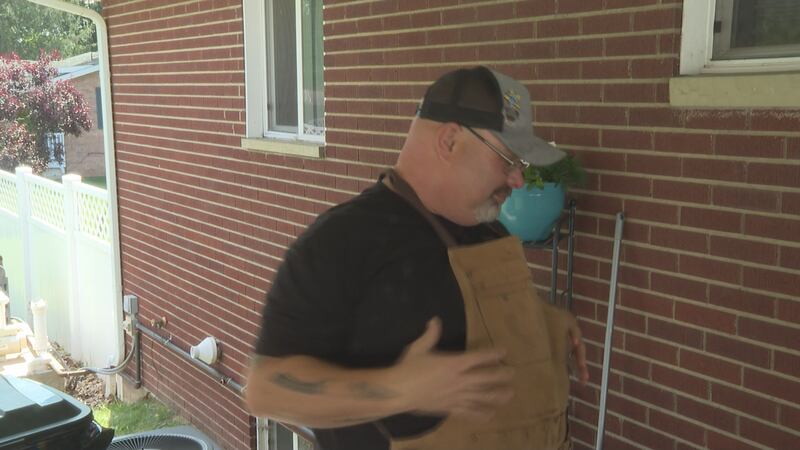 Published: Jul. 4, 2023 at 7:07 PM EDT
PARKERSBURG, W.Va. (WTAP) - Shawn McColligan served in the U.S. Navy from October 1993 to May 2009.
"I joined because I was actually patriotic," McColligan said. "I wasn't forced to join, I didn't have a draft. And I could've furthered my education, went on. But I really wanted to go and serve. I wanted to go out and make a difference."
McColligan has been to 22 different countries around the world, including some in South America, Europe and Asia during his service. He said he loves the U.S. most out of all of them because of the freedoms in the country he served.
"You don't really realize how fortunate you are until you see those that don't have what you have. And you really gain a huge appreciation for what you have here," McColligan said.
McColligan said it was difficult for him adjusting back to civilian life after serving in the military. He said he dealt with a lot of stress and even spent some time in the hospital.
But then he found a passion in barbecue competitions, helping him deal with his issues.
"And when I found this hobby – turned into a passion – I was able to have an outlet where I could refocus," McColligan said. "I would have something to focus on when things would get dark, when things would get grey. And it gives me an outlet to where I can have a safe space in my own mind. Not just physically, but also in my own mind."
And during McColligan's time, he is finding new comradery with other pit masters from barbecue competitions.
"I've made really good friends that I may only get to see two to three times a year. But soon as we meet back up at the same competition, it's like the very next day. Like we never even separated," McCollgian said.
Copyright 2023 WTAP. All rights reserved.