West Virginia National Guard member dies in head-on crash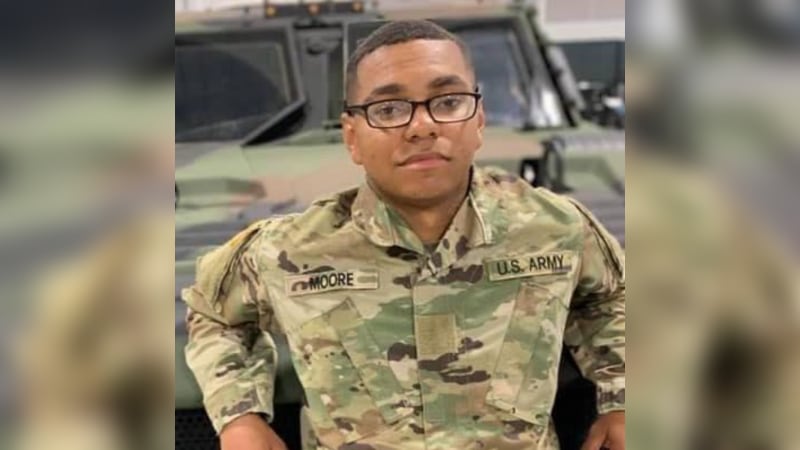 Published: Sep. 12, 2023 at 10:31 AM EDT
MOUNT NEBO, W.Va (WDTV) - A member of the West Virginia National Guard was killed in a head-car crash on Sunday in Nicholas County.
Deputies with the Nicholas County Sheriff's Department responded to the two-car crash on Route 19 near Ramsey Rd. in Mount Nebo on Sunday, Sept. 10.
The release says a car being driven by 25-year-old Corey Moore, of Beckley, was traveling South on Route 19 when the car left the southbound lane, crossed the median, and entered the northbound lane.
He then crashed into another car head-on in the northbound lane before hitting an embankment and coming to rest.
Moore and the driver of the second car involved were both taken to Summersville Regional Medical Center, where deputies say Moore died from his injuries.
The driver of the second car was treated for his injuries and released from the hospital, the NCSD says.
The NCSD is continuing to investigate the crash.
Governor Jim Justice issued a statement on Moore's death, saying he was a member of the West Virginia National Guard where he served as a utilities equipment repairer with the 821st Engineer Construction Company in Summersville.
"Cathy and I are incredibly heartbroken at the loss of this brave young man," Gov. Justice said. "We share our deepest sympathies and our heartfelt prayers to all of Spc. Moore's loved ones because this is a true tragedy beyond belief, especially to lose someone so young. Our National Guard members protect our state and our country, and put their lives on the line to keep us all safe. I ask all West Virginians to join Cathy and I in keeping Spc. Moore and his loved ones in their prayers."
Corey's awards for his military service include the Army Service Ribbon, National Defense Service Medal and the West Virginia Service Medal.
Further information has not been released.
Copyright 2023 WDTV. All rights reserved.