UPDATE: Road reopens after apartment fire near Monongah Middle School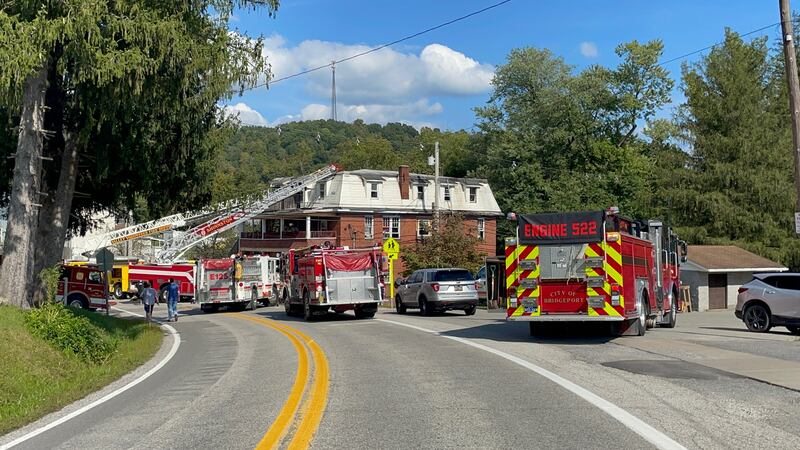 Published: Sep. 20, 2023 at 2:58 PM EDT
MONONGAH, W.Va (WDTV) - STORY UPDATE (9/20/23 at 4:45 p.m.)
Crews have cleared the scene, and the roadway has reopened.
STORY UPDATE (9/20/23 at 3:48 p.m.)
Fire officials on the scene tell 5 News the fire was contained to two upstairs apartments and did not spread to the first floor.
Officials say the cause of the fire is unknown at this time.
No injuries have been reported.
Officials say students were taken from Monongah Middle School to Monongah Elementary School and, at this time, are not being allowed back inside the middle school.
The roadway remains shut down.
ORIGINAL STORY (9/20/23 at 2:58 p.m.)
Emergency crews responded to an apartment fire in Marion County Wednesday afternoon.
Crews were dispatched to the fire along Camden Ave., or Route 19, near Monongah Middle School in Monongah at around 2:25 p.m. on Wednesday, according to the Marion County 911 Center.
Officials say the roadway is shut down as of 2:50 p.m.
Additionally, 911 officials said Monongah Middle School was placed on lockdown because of the fire.
Officials said faculty and students have been evacuated to the big gym as a precaution due to the fire.
No injuries have been reported at this time, according to 911 officials.
5 News has a reporter heading to the scene to gather more information.
This is a developing story. Stick with 5 News for updates.
Copyright 2023 WDTV. All rights reserved.