Floyd "Mac" Eugene McDonald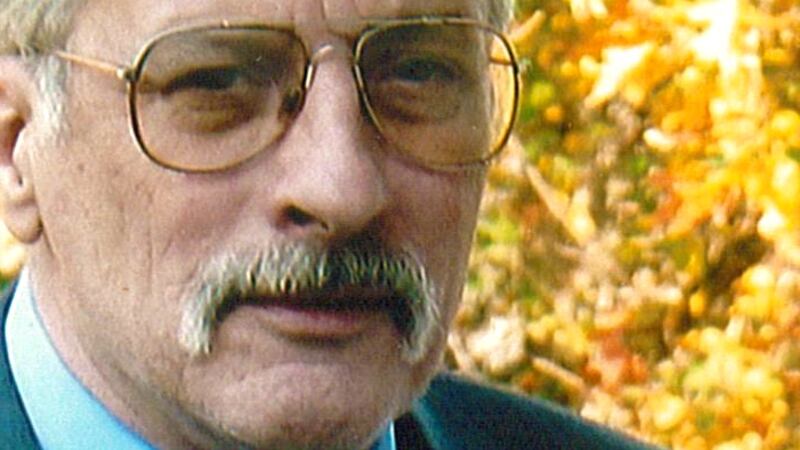 Published: Sep. 20, 2023 at 4:05 PM EDT
Floyd "Mac" Eugene McDonald, a loyal and dedicated husband, father, and veteran, born on March 9, 1949, in Atlanta, GA, created a life that was rich in love, service, and humor. His life was a testament to the power of resilience, the value of humility, and the enduring spirit of a genuine patriot. He began fishing in Heaven on September 16, 2023 with his brother-in-law and confidant, Robert "Bob" A. Heater, like so many times in life where he shared stories of his experiences in Vietnam. Floyd "Mac" was a man of many layers - a witty companion, a humble hero, and a steadfast friend.
Mac devoted his life to serving his country with unyielding dedication. His journey began as a sergeant in the United States Marine Corps, where he served with utmost bravery and honor. He was the sergeant of his future brother-in-law, Larry Heater, who tragically passed in the Vietnam War. Following Larry's passing, in the midst of immense sorrow, Mac met his wife, Tammy, becoming the beacon of light for the Heater family. His commendable service earned him numerous accolades, including the Good Conduct Medal, Vietnam Service for the period July 17, 1968 to January 15, 1969, Purple Heart Medal, Combat Action Ribbon, Meritorious Unit Commendation, National Defense Service Medal, Vietnam Service Medal, and the Republic of Vietnam Campaign Medal.
After his military service, Mac served as a Sergeant in Clayton Co. Police Department in GA, continuing his commitment to protect and serve. He attended Walter F. George High School and George Clayton State College, further broadening his horizons. Even after retiring, Mac's love for his community never wavered, and his dedication to service remained a constant in his life. He found immense joy in tinkering in his garage, a hobby that allowed him to channel his love for hands-on work and problem-solving. However, his favorite pastime was undoubtedly fishing and visiting his son, Aaron and grandchildren at the beach.
Mac made his home in Weston, where he lived a fulfilling life with his beloved wife, Tammy, whom he married on June 26, 1995. His dedication and loyalty extended to his family, who meant the world to him. Mac was preceded in death by his parents, Marion and Myrtice McDonald; one brother, Jerrold McDonald; three sisters-in-law; and five brothers-in-law. He leaves behind his wife, Tammy, with whom he shared a love that was profound, enduring, and deeply rooted in mutual respect and understanding; three children: Aaron McDonald of Jacksonville, NC, Jason McDonald of Powell, TN, and Kenneth McDonald and wife, Barbara, of Boston, MA; eight grandchildren: Connor and Adie McDonald, of Jacksonville, NC, and Liam, Asher, Gideon, Nafeeza, Ilan, and Rita Joy McDonald, all of Boston, MA; two brothers: Calvin McDonald and wife, Ellen, of Kannapolis, NC, and Marion McDonald and wife, Peg, of Section, AL; one uncle, Gene Mitchell and wife, Beth, of Marietta, GA; six brothers-in-law; two sisters-in-law; and many nieces and nephews, and great nieces and great nephews. Mac's life was a testament to the power of love, resilience, and unyielding dedication. His legacy will live on in the hearts of all those whose lives he touched.
Family and friends will gather for Visitation at Pat Boyle Funeral Home and Cremation Service located at 144 Hackers Creek Rd. in Jane Lew from 11 a.m.- 2 p.m. on Wednesday, September 20, 2023. Funeral Services will begin at 2 p.m. on Wednesday, September 20, 2023 in the Pat Boyle Funeral Home Chapel with Pastor Mark Evans officiating. Interment will follow at Forest Lawn Memorial Gardens in Jane Lew with military honors accorded by the United States Marine Corps and Lewis County Honor Guard.
We, at Pat Boyle Funeral Home and Cremation Service, are honored and privileged to serve the family of Floyd "Mac" Eugene McDonald. Online condolences may be expressed at
BRIDGEPORT, WV (WDTV)
Copyright 2023 WDTV. All rights reserved.