Steven Daryl "Steve" Vinson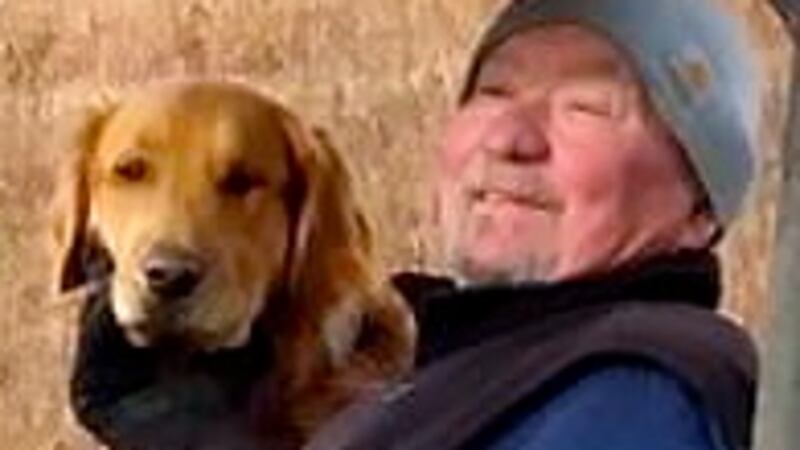 Published: Sep. 20, 2023 at 6:52 PM EDT
Steven Daryl Vinson, known to us all as Steve, was born on April 24, 1949, in Ohio Township, Clermont County, OH. His life came to a peaceful close on September 16, 2023, leaving behind a legacy of hard work, perseverance, family love, and a passion for nature. Steve was a man of many talents, who lived his life to the fullest. His zest for life was infectious, and his love for his grandchildren was unparalleled. He was a dedicated member of the Victory Assembly of God in Weston, where his faith guided him and enriched his life.
Steve was a renowned figure in the oil and gas industry. His industrious spirit led him to be self-employed for over 20 years, a testament to his relentless dedication and work ethic. Not only was he successful in his professional life, but he also made a name for himself in the realm of archery. As a pro archer for 11 years, Steve furthered his love for the sport when he owned and operated Shady Lane Archery Club in Damascus, VA. His entrepreneurial spirit didn't stop there. He was the proud owner and operator of Shady Lane Kettle Corn, a testament to his diverse interests and abilities.
Steve had a great love for the outdoors, which was reflected in his hobbies of hunting, archery, and softball. He volunteered his time for several years to the youth of the community sharing his love for softball, as a Coach. His love for adventure was only surpassed by his love for his family, particularly his grandchildren, who were the apple of his eye. Steve's life was a testament to the scripture in Proverbs 22:6, "Train up a child in the way he should go: and when he is old, he will not depart from it." He instilled in his grandchildren the love for sports, nature, adventure, and the importance of hard work.
Steve was preceded in death by his beloved parents, Henry and Sarah Vinson; one brother, Clark Henry Vinson, Jr.; father-in-law, Foster Fuller; and mother-in-law, Edith Fuller. His memory will live on in the hearts and minds of his three children: Cynthia Lea Vinson, Mona Louise Vinson, Stephania Amber "Boog" Vinson, all of Weston; grandchildren: Brianna Tauriello, Kyra Vinson, and Nevaeh Quinn; two brothers: Phillip "Butch" Vinson and wife, Gloria, of Ladson, SC, and Richard Vinson and wife, Sue, of St. Louis, MO; significant other, Sonya Jarrett; mother of his children, Wanda Vinson of Weston; daughter of the heart, Paula Wine of Jane Lew; son of the heart, Jeremy Nelson of San Antonio, TX; faithful golden retriever companion, Jake; and several nieces, nephews, and extended family members in Grundy, VA. His life was a testament to the fruits of hard work, determination, and a deep love for his family.
Family and friends will gather for Visitation at Pat Boyle Funeral Home and Cremation Service located at 144 Hackers Creek Rd. in Jane Lew from 5-7 p.m. on Thursday, September 21, 2023. Funeral Services will begin at 7 p.m. on Thursday, September 21, 2023 in the Pat Boyle Funeral Home Chapel with Pastor Ryan Whitlow officiating. Following services, Steve's request for Cremation will be honored at Pat Boyle Funeral Home's On-Site Crematory.
We, at Pat Boyle Funeral Home and Cremation Service, are honored and privileged to serve the family of Steve Daryl Vinson. Online condolences may be expressed at www.PatBoyleFuneralHome.com.
BRIDGEPORT, WV (WDTV)
Copyright 2023 WDTV. All rights reserved.