Escaped inmate taken into custody, woman arrested for assisting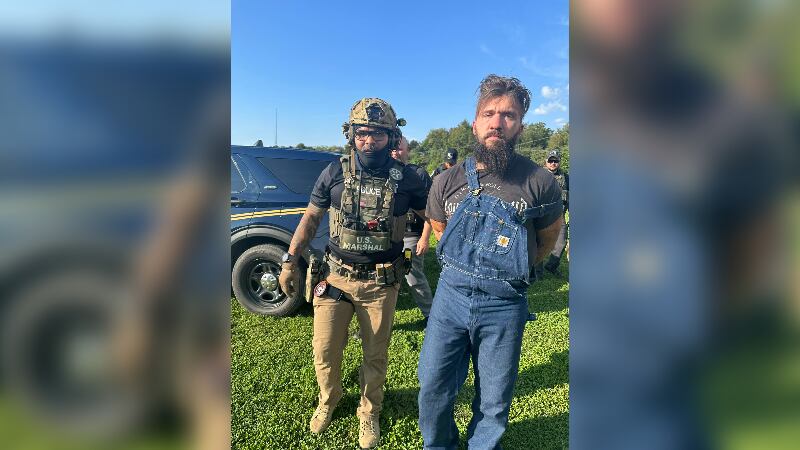 Published: Sep. 21, 2023 at 6:46 PM EDT
BUCKHANNON, W.Va (WDTV) - Authorities say an inmate who escaped last week is now in custody.
On Friday, Sept. 16, Denver Bennett escaped from a work crew at the Mountain State Forest Festival Building near Bluegrass Park in Elkins.
According to the Randolph County Sheriff's Office in a Facebook post, Bennett was taken into custody on Thursday.
Authorities say they responded to the 200 block of Upper Childers Run in Buckhannon and searched nearby structures before finding Bennett hiding in a camper under covers and bags.
Police also say a woman, Beverly Beckner, has been arrested for assisting Bennett while he was on the run.
Bennett has been transported to the Mount Olive Correctional Center and will be arraigned in Randolph County on escape charges.
Units that assisted the RCSO include U.S. Marshals, Upshur County PD, West Virginia State Police, and West Virginia State Parole.
Below is the RCSO's Facebook post:
Below are additional photos of Bennett's capture from the Upshur County Sheriff's Office:
Copyright 2023 WDTV. All rights reserved.