Historic marker dedicated in Beckley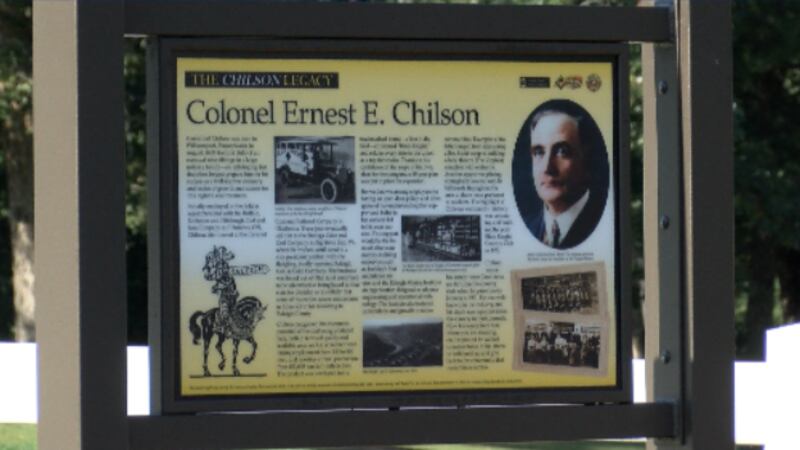 Published: Sep. 21, 2023 at 5:30 PM EDT
BECKLEY, W.Va. (WVVA) - On Thursday, the Raleigh County community dedicated another historic marker.
This marker, which is the 30th one placed in the county since 2016, memorializes the life and legacy of Colonel Ernest Earl Chilson. According to the set of markers, Chilson was a leader in the success of coal resources in the southern part of the state and also had a hand in creating the Black Knight Country Club, as well as the Raleigh Mining Institute.
Following the dedication and ribbon-cutting, WVVA spoke to Merle Cole, the Historic Marker Program Officer for the Raleigh County Historical Society. He says he hopes these markers can be a tool of learning for those who read them.
"Well, the basic purpose of a marker is to stimulate interest," he explained. "The marker itself is not going to tell you a great deal, but it sometimes plants an idea, 'I'd like to know more about this,' so people get more educated that way."
To learn more about Chilson and his tie to the area for yourself, visit the marker at the base of the Historic Black Knight Municipal Park at 2400 South Kanawha Street. The project was funded through the NCHAA and the City of Beckley.
Copyright 2023 WVVA. All rights reserved.