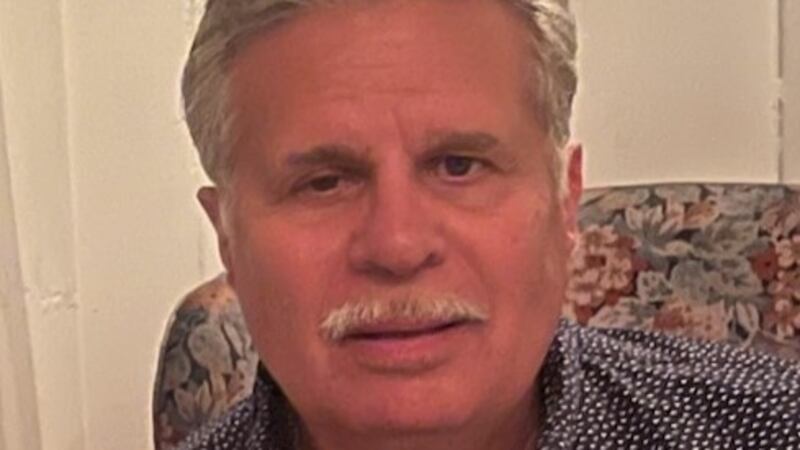 Published: Sep. 22, 2023 at 6:57 PM EDT
Joseph F. Merendino Jr., 70, of Fairmont, passed away Thursday, September 21, 2023 at United Hospital Center in Bridgeport, WV.
He was born in Fairmont on May 7, 1953, a son of the late Joseph F. Merendino Sr. and Virginia E. (DeBlasio) Merendino.
Joe was a 1971 graduate of East Fairmont High School and attended Fairmont State College where he was a member of the TBI Fraternity. He was a graduate of the West Virginia State Police Academy and went on to continue his career as a law enforcement officer for 20 + years with the City of Fairmont Police Department retiring in 1998. After his retirement from the police department, he went on to work in equipment sales for Davis Electric Company, in Fairmont, and Beckwith Machinery Company, in Bridgeport, for several years. He was then appointed by Governor Manchin in 2013 to the position of Superintendent of the Salem Industrial Home for Youth. He served at the helm in that capacity for 3 years before ending his second career with the Department of Juvenile Services.
He had many passions and compassions. He was involved in numerous organizations throughout the Marion County Community. He was a member of the TBI Alumni Association serving several terms as President. He was a 4th Degree member of the Fairmont Knights of Columbus Marian Council #942. Joe helped start, organize and serve as President for the WV Three Rivers Festival for 15 years. Joe was instrumental in renovations at Palatine Park by raising funds to construct the current amphitheater. He was an avid supporter of Fairmont State Athletics, especially basketball and football, and took great pride in being a part of the FSU family.
Joe volunteered many hours to the youth in the county serving as coach in Fairmont Little League and organizing and running the 5th and 6th grade basketball league. Joe spent many hours at Windmill Park making improvements and running the Marion County Softball Association when the league had 20+ teams playing on 3 fields. He served as League Commissioner for Baseball of the WVIAC and was a high school and college basketball official, officiating games in the WVIAC, Atlantic 10 and Big East Conferences.
Joe was known as the fixer to many of those who loved him. If there was a problem, he did everything in his power to make it right. He is survived by his loving and devoted wife of 48 years, Janie (Branham) Merendino of Fairmont, one son, Tony Merendino and his wife, Jennifer ,of Fairmont, one daughter, Katy Merendino, of Fairmont and 2 loving grand dogs, Raeger and Charlie. One brother, James (Jamie) Merendino, his wife, Mary Ellen, and their children, Megan, Jenna and Michael of Shrewsbury, MA. One aunt, Patty Greco, of Fairmont, sisters-in-law, Sandy (Roger) Cain of Morgantown, Patricia Pettry of Hot Springs, AR and a special goddaughter, Judi Greco of Fairmont. Also surviving him are his loving nieces, nephews, cousins and friends, that are like family, those too numerous to mention.
In addition to his parents, he was preceded in death by his granddaughter, Grace Marie, and his mother-in-law, Katy Branham.
In lieu of flowers, memorial contributions may be made to the Disability Action Center, 448 Leonard Ave., Fairmont, WV 26554 or The Fairmont State Athletic Association, 1300 Locust Ave., Fairmont, WV 26554.
Arrangements have been entrusted to Carpenter and Ford Funeral Home, 209 Merchant St., Fairmont, WV, where the family will welcome visitors starting on Monday, September 25th from 1:00pm – 8:00pm. A Mass of Christian Burial will be held on Tuesday, September 26th at 1:00pm at Immaculate Conception Catholic Church, 329 Maryland Ave., Fairmont, WV with Father Kishore Varaparla as celebrant. Burial will follow at Woodlawn Cemetery in Fairmont. Online condolences may be sent to the family at www.carpenterandford.com
BRIDGEPORT, WV (WDTV)
Copyright 2023 WDTV. All rights reserved.