Union members at FCC Hazelton raise concerns over 'severe' staffing shortages
The informational picket comes just after reports of serious misconduct by staff came to light.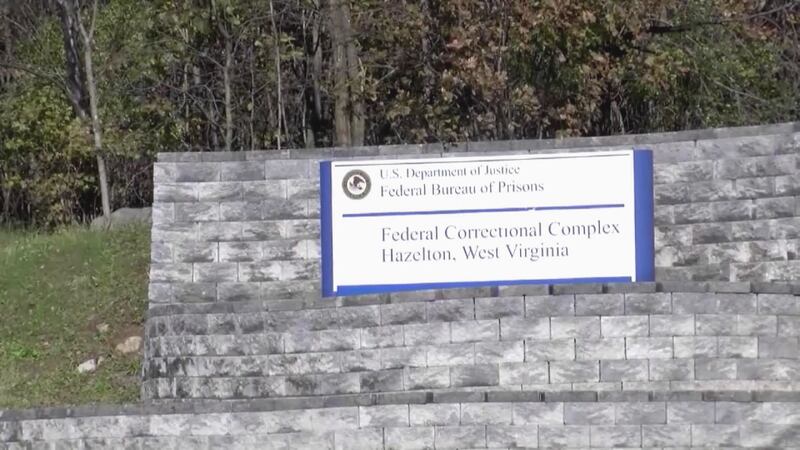 Published: Sep. 22, 2023 at 8:51 AM EDT
MORGANTOWN, W.Va (WDTV) - Members of the American Federation of Government Employees Council of Prisons Local 420 are holding an informational picket to bring awareness to working conditions and staffing shortages at FCC Hazelton in Preston County.
This comes just a week after the U.S. Senate Judiciary Committee, as well as both West Virginia Senators, called on the Department of Justice and Bureau of Prisons to open an investigation into the prison after serious abuse and inmate escape allegations.
In a statement to 5 News, Local 420 Union Steward Brian Ferragine says the staffing shortage has led to correctional officers working 16-hour shifts multiple times per week, while housing unit officers and other critical officer posts being left vacant. Ferragine tells us there are over 70 officer vacancies FCC Hazelton. The union is recommending that FCC Hazelton have direct hiring authority to help speed up the employment process to help fill those vacancies.
According to Ferragine, if the staffing shortage is addressed and corrected by the BOP, then it could help prevent issues with the prison, including inmates escaping.
It should be noted -- the Senate Judiciary Committee's letter presents an allegation that supervisory staff attempted to cover up the inmates escaping.
Other alleged misdeeds by prison staff are as follows:
Staff urinating on prisoner property.

Staff forcing incarcerated individuals to urinate and defecate on themselves as a condition of being released from restrictive custody.

Staff repeatedly directing racial slurs against minorities towards other staff members and incarcerated individuals.

Staff assaulting an incarcerated person, breaking the individual's ribs.

Staff members using restrictive housing punitively against incarcerated individuals in violation of BOP policy, and staff engaging in a pattern of physical abuse of inmates residing in Special Housing Units.

Supervisory staff at FCC Hazelton falsifying documents, encouraging inmate abuse, and covering up alleged abuse and escapes of incarcerated individuals.

The falsified documents include medical assessments, incident reports, duty rosters, and time and attendance sheets, along with requests to tamper with corresponding security cameras to cover up inmate escapes.

The employees engaged in these practices have not been disciplined, and, in some cases, received promotions, despite open investigations into their misconduct.
Local 420 Union's informational picket is being held at the Exxon off Pierpont Road in Morgantown from 8 A.M. to 5 P.M. Friday.
This is a developing story, stick with 5 News for updates.
Copyright 2023 WDTV. All rights reserved.