Car catches fire after hitting utility pole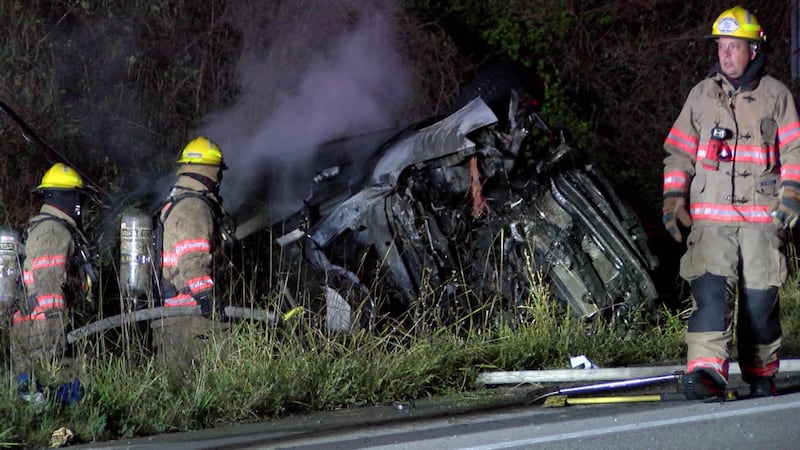 Published: Sep. 22, 2023 at 8:48 PM EDT
BRIDGEPORT, W.Va (WDTV) - 911 officials say a vehicle hit a utility pole on South Bypass Road then caught on fire.
As of just before 8 this evening, 98 was closed to traffic.
Drivers were being redirected to Chestnut Street.
According to a reporter at the scene, the road block is very close to Robert C. Byrd High School.
Officials could not confirm that the power outage at the stadium was directly related to the crash.
The stadium lights at the football game have since been restored.
The Clarksburg police department is investigating the crash.
The Clarksburg fire department, Harrison county Sheriff's Office, Stonewood police department and Harrison County EMS also responded to the scene.
No injuries have been reported.
Copyright 2023 WDTV. All rights reserved.