William "Bill" Parker Foley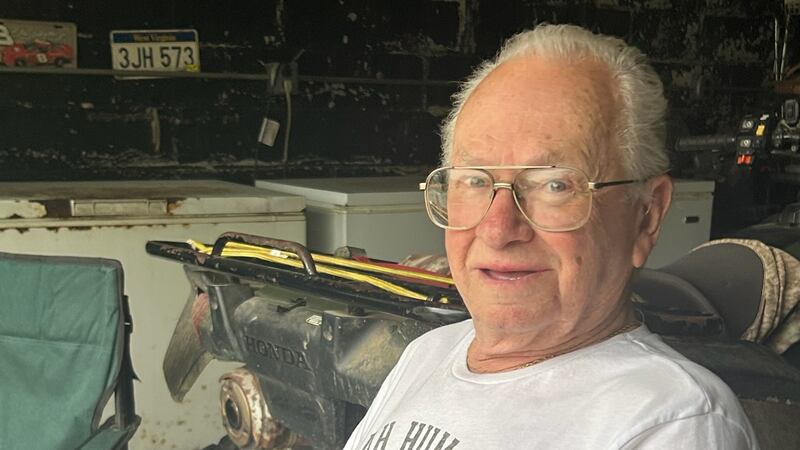 Published: Sep. 24, 2023 at 6:40 PM EDT
William "Bill" Parker Foley, 86, of Punkin Center, Fairview WV went to be with his Heavenly Father and all of his loved ones that have left this world before him, on Friday, September 22nd, 2023 at Mon General Hospital in Morgantown, WV after a brief and sudden illness. Bill was born July 7th, 1937 in Fairview WV to the late Elza and Nellie Foley of Punkin Center in Fairview, WV.
Bill was a retired Construction Engineer for WV Department of Highways, District 7, for 40+ years. He loved his West Virginia Mountaineers no matter which sport was being played. He loved to camp at Little River with his family and friends. In his younger years, he loved to get together with his friends and play cards. But what he loved the most; was being surrounded by his family and friends. His kids and grandkids were truly the light of his life.
Proceeding him in death was his wife of 59 years, Virginia Ruth Foley, of Fairview WV. They were wed on January 24th, 1961.
He is survived by two sons, William Reed and wife Cara of Fairview; Michael Joseph and wife Karen of Mineral Wells; two daughters, Shelly Eddy and companion, Carl Ross of Fairmont and Amy Sue Markley and husband Bobby of Fairview and daughter-in-law, Diana Foley of Fairview. Grandchildren Faith Foley, Colton Foley, Garrett Kelley and wife Audia, Jaclyn Gill and husband Marcus, Brittanie Foley, Dylan Eddy, Cody Eddy, Daylan Ashworth and wife Ashley, Quintin Markley, Brainne Foley, Ethan Foley and Brooke Markley. Great grandchildren Landon Kelley, Alayna Narog, Kaspian Ashworth, Cordelia Eddy, Ryver Kelley, Charisma Eddy, Jameson Ashworth, Stone Kelley, Briar Foley, and Creed Kelley. Bill is also survived by his three sisters Edith Darrah, Lula Robison, and Sue Ray. Along with brother-in-laws; Bill White and Kay of Virginia, Bob White and Marlyn of Pocatalico and sister-in-law Jan Przbyla and Leon of Utah and many nieces and nephews.
Bill was also proceeded in death by his son; Patrick "Pat" Nathan Foley of Fairview, his parents, and his father and mother-in-law George and Helen White of Fairview, and his beloved dog, Rosie.
Viewing will take place at Domico Funeral Home – Curry Chapel in Fairview WV on Monday September 25th, 2023 from 2pm to 7pm. Services will be Tuesday September 26th at 10am at Domico Funeral Home – Curry Chapel in Fairview, WV. Burial will follow services at Benefield Cemetery in Punkin Center, Fairvew, WV. Following the graveside services a luncheon will be provided at the Fairview Firehall in Fairview, WV for those that would like to attend. Online condolences may be sento to the family at www.domicofh.com.
BRIDGEPORT, WV (WDTV)
Copyright 2023 WDTV. All rights reserved.