Parkersburg Pop Con Returning For Its Fifth Event
The family-friendly event will be returning for the fifth time this Saturday.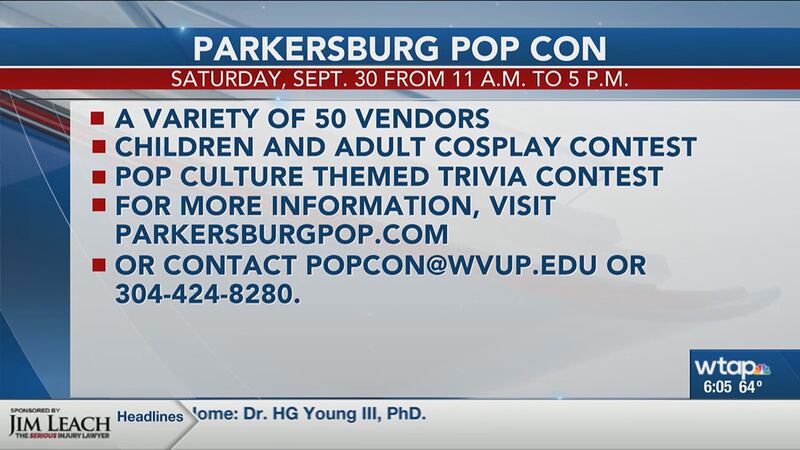 Published: Sep. 24, 2023 at 9:29 PM EDT
PARKERSBURG, W.Va. (WTAP) - Parkersburg Pop Con will take place on Saturday, Sept. 30, from 11:00 a.m. to 5:00 p.m.
The convention is hosted by West Virginia University Parkersburg.
The event this year will include a cosplay contest with separate judging for children and adults along with a pop culture related trivia contest. A variety of 50 vendors will be supported by the event, including different kinds of collectors and artists. Ricky's Café, WVU-P's restaurant, will eb open and serving media-themed food items.
General Admission tickets for the convention are $5.
Students who present a valid WVU-P Student ID will lower the ticket cost to $3.
Veterans can enter the event for free with a valid Military ID.
For more information, visit parkersburgpop.com or contact popcon@wvup.edu or call 304-424-8280.
Copyright 2023 WTAP. All rights reserved.