Health officials urge community to prepare for flu season
Some common symptoms of the virus are fatigue, body aches, and a fever.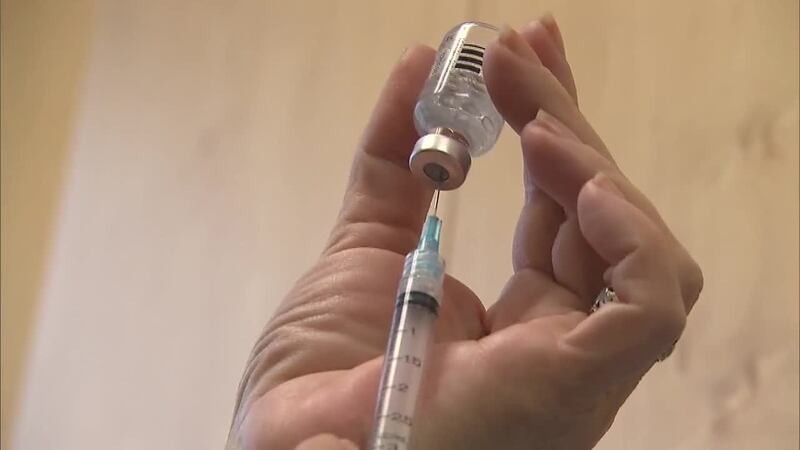 Published: Sep. 27, 2023 at 1:51 AM EDT
FAIRMONT, W.Va (WDTV) - While the start of fall means cooler temperatures outside, it also means the beginning of flu season. Lloyd White, public information officer at The Marion County Health Department, says concerns about the flu should not be taken lightly.
"It can be pretty complex," White said. "You get pretty ill with the flu. We still have people dying each year from the flu. A lot of times you have co-morbidities, so we recommend folks get the vaccine."
White says that mid-September through February is considered flu season. During that span, November and December hold the highest risk of contracting the virus because of all the holiday gatherings. While the vaccine is the most effective way to prevent the flu, White highlighted other ways to avoid getting sick.
"Take precautions, the best defense is always going to be effective hand washing," White said. "When you touch things, when you cough, when you sneeze; cough and sneeze etiquette are also important in preventing transmission. It's okay to wear a mask when around crowded areas, particularly as we get further into the flu season. We have common cold, we have flu, we have COVID, it's certainly ok to wear a mask, those do help prevent transmissionable diseases."
Some common symptoms of the virus are fatigue, body aches, and a fever. White recommends that those who think they've contracted the flu see a doctor and take proper medication with lots of rest and hydration. Although the focus may seem to be the flu, COVID-19 is still a looming danger. White expressed that COVID cases have steadily increased over the past two months, thanks to the newest variant, BA.2.86 also known as 'Pirola'. However, he says updated vaccines will be available by the end of September.
"From the information that we've received, the vaccine that is going to be out at the end of this month is going to be effective against the omicron variant, which is currently what we have," White said. "The BA.2.86 is also a variant that it seems to be effective against. So, we think it's going to be effective."
Copyright 2023 WDTV. All rights reserved.