Crews continue to fight Steep Valley fire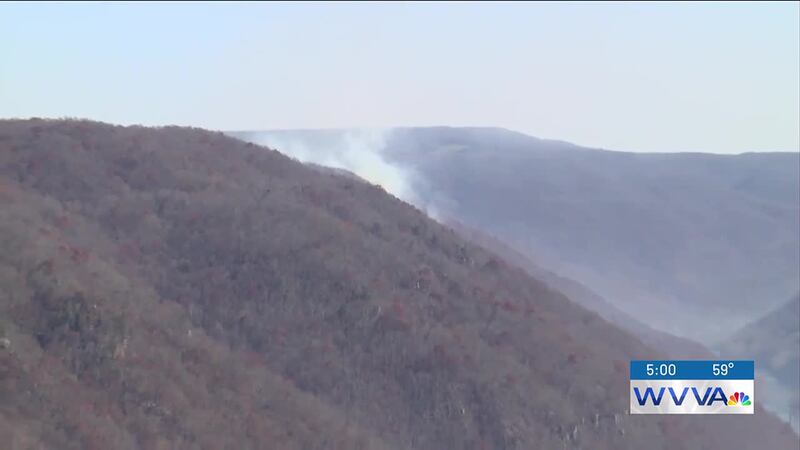 Published: Nov. 16, 2023 at 11:02 AM EST
|
Updated: Nov. 16, 2023 at 11:03 AM EST
GLEN JEAN, W.Va. (WVVA) - The Steep Valley fire in the New River Gorge remains at 78 percent containment and now includes 2,206 acres.
But the fire, which is in remote steep and rugged terrain in the War Ridge and Backus Mountain areas, is expected to remain minimally active today, according to Nate Orsburn, Incident Commander Trainee for the fire.
"We appreciate all the dedicated crews and the countless hours they have put in while working the fire. We will continue to monitor the fire and focus on firefighter safety," Orsburn said in an update this morning. "We would like to thank the community for their hospitality, support, and patience since the beginning of this challenging fire, it hasn't gone unnoticed."
To date, there has been one minor injury to a firefighter.
Firefighters continued to make tactical decisions that included strategic firing to burn out pockets of fuel to help strengthen existing lines.
A closure order remains in place for all National Park Service lands bounded by the New River on the south and west to the town of Quinnimont, due east along State Highway 41 to the intersection of Backus-Red Spring road, then continues directly south to the CSX railroad right of way at the river. The remainder of the park is open for normal hours of operation.
Officials also reported sighting a drone in the area earlier this week and said a Temporary Flight Restriction is currently in effect for 5,000 feet above ground level and a 5-mile radius around the fire area.
Any drone incursions into the Steep Valley Fire TFR area are a violation of FAA regulations. Additionally, all aircraft supporting firefighter operations would temporarily be grounded as drones endanger air crews that are flying. This interruption in firefighting support could put firefighters at extreme risk and could result in grave consequences.
The fire started last week and the cause remains under investigation.
Copyright 2023 WVVA. All rights reserved.