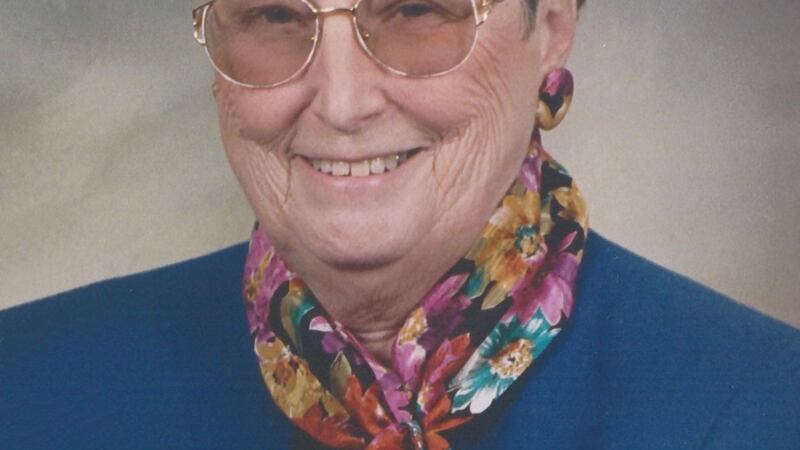 Published: Nov. 16, 2023 at 5:04 PM EST
Eva Lee Smith, born on October 14, 1934, in Buckhannon, passed away on Wednesday, November 15, 2023. Throughout her 89 years, Eva Lee lived a fulfilling life characterized by adventure, creativity, and love. She resided in Weston, where she was a beloved member of her community.
Eva Lee was an adventurous spirit who loved to explore the world around her. She relished the excitement of camping and fishing trips and was always ready to embark on a travel adventure. Her hardworking nature shone through in her work as a Sales Rep at Browns Lumber Specialty Shop in Weston, where she retired after many dedicated years of service. After her retirement, Eva Lee spent her leisure time visiting the Lewis County Senior Citizens Center, crocheting, and sewing, creating beautiful pieces that were cherished by all who received them.
Eva Lee was a loving individual, whose warmth and kindness touched everyone who knew her. She is survived by her daughter, Pauletta Malick; two grandchildren: Manda Lynn Ashworth and husband, Jim, and Meranda Lee Keller; one great-grandchild, Colton Lee Keller; two step-great-grandchildren: Andy and Jenna Ashworth; one brother, Roy Bennett and wife, Joy; and several nieces and nephews. She was widowed, having been married on July 3, 1953, to her late husband, Dennis Gray Smith. She was also preceded in death by her parents, Roy Sylvester Bennett and Ethelene May Smith Bennett; and one son, Timothy Smith.
Eva Lee's request for Cremation has been honored at Pat Boyle Funeral Home's On-Site Crematory. A Private Celebration of Life Service will be held at a later date.
We, at Pat Boyle Funeral Home and Cremation Service located at 144 Hackers Creek Rd. in Jane Lew, are honored and privileged to serve the family of Eva Lee Smith. Online condolences may be expressed at www.PatBoyleFuneralHome.com.
BRIDGEPORT, WV (WDTV)
Copyright 2023 WDTV. All rights reserved.