Bridgeport's newest Main Street business is serving up drinks and sweets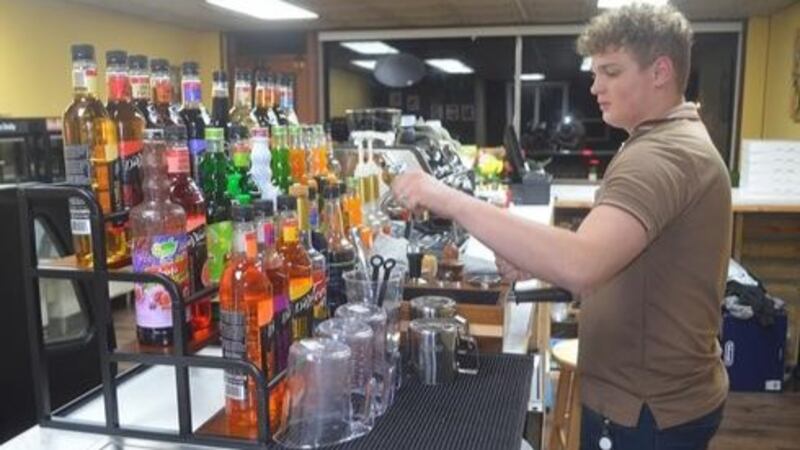 Published: Nov. 17, 2023 at 11:43 AM EST
This article comes from our media partners at Connect Bridgeport.
BRIDGEPORT, W.Va (WDTV) - A new business in Bridgeport's downtown corridor began operations as Coffee Time opened its doors.
"We have coffee, smoothies, cakes, and donuts for now," said owner Khantu Phommalinh. "Our selection will be growing as we get going."
The drink menu is already an expansive one including hot and cold coffee choices such as espresso, latte, mocha and more, along with a frappe choice.
Millk and chocolate drinks as well as Italian soda selections are on the menu. There are multiple tea choices, a large selection of smoothies, and some special menu items.
Kids sizes are also available.
Phommalinh is also the owner of Sabaidee Thai, a restaurant situated on Clarksburg's Main Street, just below the new state office building (former site of the Sheraton Hotel). That restaurant is currently a dinner only venue.
The operation will be open seven days a week, Phommalinh said. The business hours each day are 9 a.m. to 8 p.m.
For those looking for this new business, it is situated at 925 West Main Street, in the plaza across from the Wilson Martino office. The plaza is also home to Original Italian Pizza.
To contact the business, call 681-456-0020.
Copyright 2023 WDTV. All rights reserved.