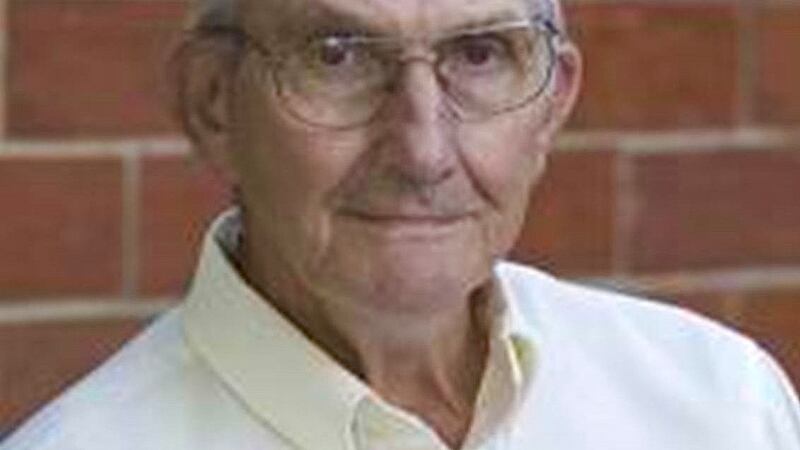 Published: Nov. 17, 2023 at 4:37 PM EST
Paul E. Alkire, 98, of Hackers Creek passed away on Thursday, November 16, 2023. He passed after an extended period of compassionate care from WVU Home Health with special gratitude for 'Walkersville', whom he loved, and the staff at SJMH (esp. Eric, Brittany and Al) that were extra special with his final care.
He was born on Hackers Creek on October 15, 1925, a son of the late Goodloe and Ogarita Smith Alkire.
Paul is survived by his bride, Sona Minnich Alkire. The two were married on November 3, 1950, and shared the joys of marriage for just over 73 years. She will miss him dearly.
Also surviving Paul are three children: John J. Alkire Sr. and wife, Selene, of Hackers Creek, Julie A. Alkire of Weston, and Jeanne A. Sherry and husband, Walter, of Anderson, SC; two grandchildren: Col. Jonathan P. Eizenberg, USAF and Dr. Jesse Vrecenak of St Louis, MO, and John J. Alkire Jr. and Janelle of Weston; seven great-grandchildren: James P. Alkire, Sloanne E. Alkire, John "Jacob" Alkire III, Cason Bush, Abigail Eizenberg, Netanel Eizenberg, and Aviel Eizenberg; and several nieces and nephews.
In addition to his parents, Paul was preceded in death by one daughter, Rita S. Alkire; one son-in-law, Zvi Eisenberg; one granddaughter, Amy Eizenberg; and three siblings and their spouses: Harry S. Alkire and wife, Mildred, Hallie M. Haverty and husband, Oral, and Eva L. Young and husband, Donald.
Paul graduated Valedictorian of Jane Lew High School Class of 1943. He spent his career in various fields including farming, as a technician for the US Soil Conservation Service, and former co-owner of Minnich Florist in Weston. Paul was a member of the Lewis Co Farm Bureau. He was Methodist by faith and attended the Fairview Methodist Church. Paul was a selfless husband and father with an amazing sense of humor. He loved to tend to his farm, mow grass, and keep the homestead immaculate.
Family and friends will gather for Visitation at Pat Boyle Funeral Home and Cremation Service located at 144 Hackers Creek Rd. in Jane Lew from 12-2 p.m. on Monday, November 20, 2023. Funeral Services will begin at 2 p.m. on Monday in the Pat Boyle Funeral Home Chapel with Pastor Mark Evans officiating. Interment will follow at Machpelah Cemetery in Weston.
We, at Pat Boyle Funeral Home and Cremation Service, are honored and privileged to serve the family of Paul E. Alkire. Online condolences may be expressed at www.PatBoyleFuneralHome.com.
BRIDGEPORT, WV (WDTV)
Copyright 2023 WDTV. All rights reserved.