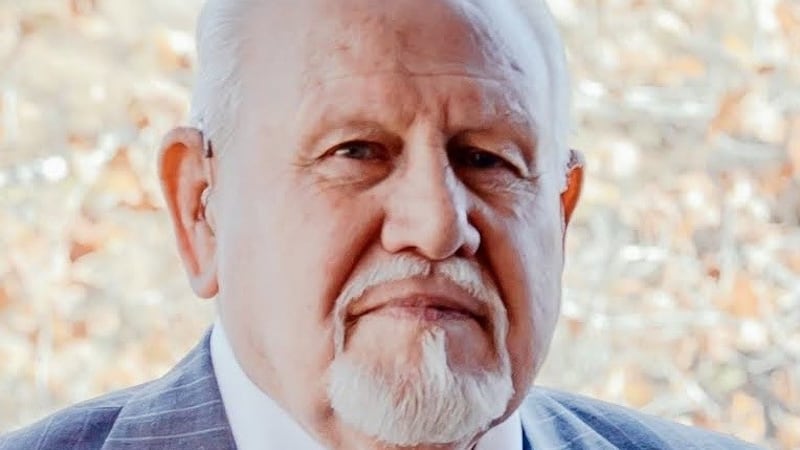 Published: Nov. 17, 2023 at 4:32 PM EST
Robert L. Stallman, 86, of Bridgeport passed away on Wednesday evening, November 15, 2023, with family by his side. He was born in Meadowbrook on July 21, 1937, a son of the late Forrest and Sylvia (McCauley) Stallman.
He is survived by his wife of nearly 62 years, Hilda (Walls) Stallman, whom he married on November 25, 1961. Their marriage was filled with endless love and happiness as they were each other's greatest blessing.
Also surviving are two sons, Rob Stallman and his wife Libby; and Jason Stallman and his wife Lindsay; all of Bridgeport; four grandchildren, Tyler, Madison, Sarah and Kai Stallman. His brother, William Stallman and his wife Judy of Philippi; his sisters, Ada Pearl Garland of Charlotte, NC; Lulu Andrews and Ann Stallman of Bridgeport; and Barbara Welsh of Anmoore. He is also survived by many nieces, nephews, and cousins.
He was preceded in death by brothers, Roy, Richard, Raymond, Russel (Gene), James (Pete) and Dale Stallman; and sisters Margaret Davidson and infant Patty Stallman.
Robert, known to most as "Bob", was a graduate of Bridgeport High School where he played football on the 1955 State Championship team, and attended Salem College. He then served in the US Army and Air Force Reserves. He retired after 35 years from Union Carbide.
He enjoyed woodworking, yard work, hunting, fishing, and old cars. Also bringing happiness were his buddies at the car wash. There was rarely a Friday Night Lights that went by without him in the stands of a Bridgeport High School football game. His biggest joy came from watching his grandchildren in their sporting activities.
In lieu of flowers, memorial contributions are requested to be made to a charity of your choice.
Friends will be received at Burnside Funeral Home, 607 S. Virginia Avenue, Bridgeport, on Monday, from 5 – 8 p.m., where services will be held at 11 a.m. on Tuesday, November 21, 2023, with Reverend Tom Horne presiding. Interment will follow in Bridgeport Cemetery.
Burnside Funeral Home, Bridgeport
BRIDGEPORT, WV (WDTV)
Copyright 2023 WDTV. All rights reserved.