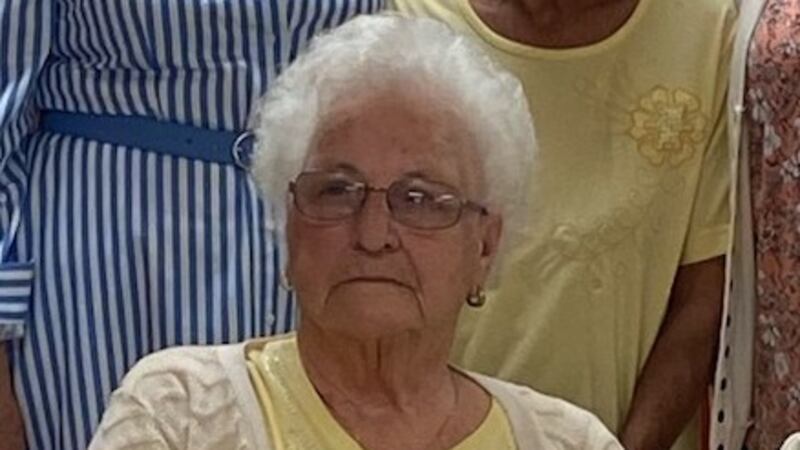 Published: Nov. 20, 2023 at 3:45 PM EST
Ruth Ann Varney Morgan, 83, of Fairmont passed away on November 19, 2023, Ruth was born a daughter to Glenn Reese and Grace Reese on February 20, 1940.
Ruth was a retired cook at Fairmont State College with 36 years of service and was a member of Victory Baptist Church where she helped in the children's ministry, she helped with the cleaning and sang in the choir. She volunteered for meals on wheels and was also there to help people with their Dr. appointments or whatever they might need.
In addition to her parents, she was preceded in death by her husband Thomas Varney; two sisters, Janet Mae Reese and Wanetta Lucas; three nephews, Paul Lucas, James Lucas and Roger Lucas; a stepdaughter Melinda and her grandparents, John and Jessie Welch and Joseph and Mary Reese.
Left to cherish her memory are her husband, Richard Morgan; a sister Carolyn Resse; four great nephews, Andy Biro, Nick Biro, James Halpenny and Jonathan Halpenny; two nieces, Etta Jane Halpenny and Brenda Biro; one great niece, Kyrstal Biro; and three great great nieces, Elle Mae Biro, Addline Halpenny and Miles Halpenny; two great great nephews, Drew Biro and Carter Biro; and four stepchildren, Louise, Richard Lee, Sherry and Mathew.
Family and friends are welcome to call at Carpenter and Ford Funeral Home, 209 Merchant St., Fairmont, on Tuesday November 21, 2023 from 2:00 p.m. to 8:00pm and Wednesday from 10:00 am until 11:00 with services following at 11:00 a.m. at Victory Baptist Church with Pastor Nathan Barker officiating, followed by a burial at Grandview Memorial Gardens.
BRIDGEPORT, WV (WDTV)
Copyright 2023 WDTV. All rights reserved.