Capito votes to uphold Trump's national emergency declaration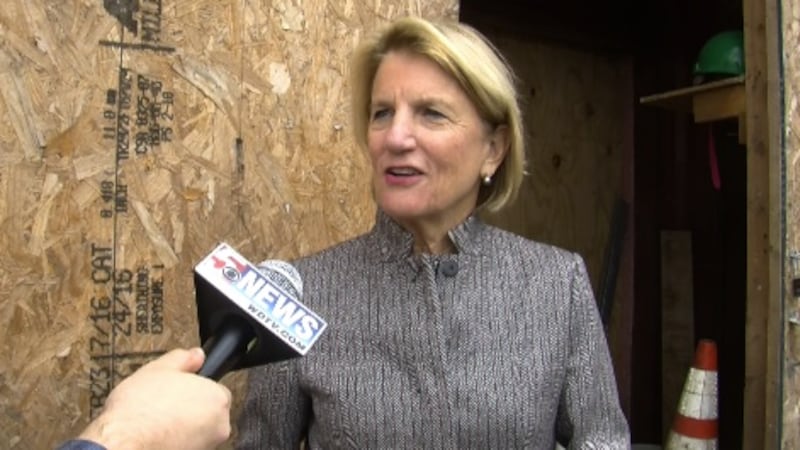 Published: Mar. 14, 2019 at 7:15 PM EDT
U.S. Senator Shelley Moore Capito (R-W.Va.), chair of the Homeland Security Appropriations Subcommittee, issued the following statement after voting to uphold President Trump's national emergency declaration:
"There is no doubt that we are facing a serious security and humanitarian crisis at our southern border, and as news reports and data from the Department of Homeland Security have shown in recent weeks, that crisis is only getting worse. As chair of the Homeland Security Appropriations Subcommittee, I've worked with the president, administration officials, and my colleagues in Congress to provide resources that will help strengthen our border security. A few weeks ago, we came to a bipartisan funding agreement that made a significant down payment on the president's border security goals, but it's become clear that more needs to be done. That's why I support the president's decision to declare a national emergency at our southern border and why I voted to uphold that decision today.
"Congress gave the president the power to take such action in order to provide for our national security and keep Americans safe, so this isn't about whether or not the president is acting within his rights or about the separation of powers. This vote was about whether or not we agree that there is a crisis at the southern border and whether or not we believe the president should have the tools to fix it. I, for one, support the president in his efforts to strengthen our border security and address the situation at the border, and I was proud to vote to uphold his emergency declaration."
President Donald Trump has one thing to say after the Republican-led Senate voted to block his national emergency declaration for border wall funding: "VETO!"
Trump tweeted the one-word response Thursday after the Senate voted 59-41 in favor of a resolution to block the measure. A total of 12 Republicans voted with Democrats to rebuke the president.