Family concerned about road condition after motorcycle accident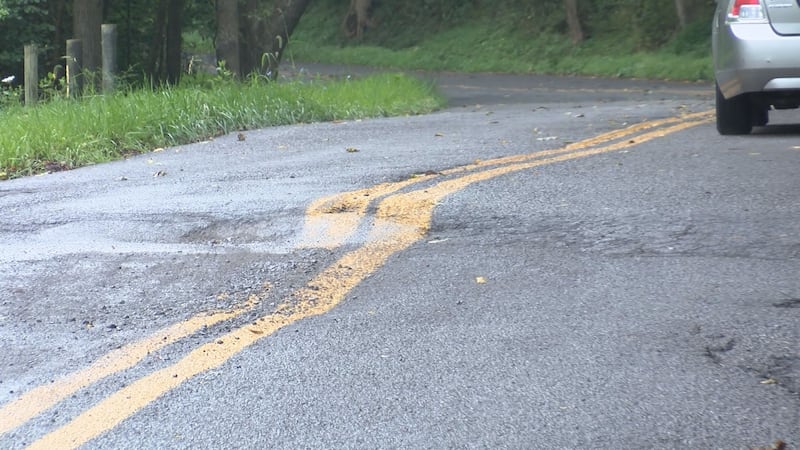 Published: Aug. 20, 2019 at 4:47 PM EDT
"You should be able to ride and know that you're going to be ok," said family friend Christy Hoke.
A family and friend motorcycle ride from Blacksville into Monongalia County was a great day until the unimaginable happened.
"When we got here he just hit where they filled this pothole full of gravel and it was over. It was terrible," said Hoke.
For years, Jerry Sayer and crew have enjoyed trips on their motorcycles and this was what he wanted to do to celebrate his daughter's birthday.
"Her birthday will forever be scarred now because West Virginia doesn't want to take care of their roads," said Hoke.
It wasn't the first time they drove down Little Indian Creek Road.
"We had actually talked about taking another direction because of the road conditions here," said Hoke.
Sayer said he didn't know another way to go. Hoke says this area of the road has always been bad and the massive sink hole was filled with gravel. That's what he hit when he lost control.
"The bike went one way and he flew across the road into the left lane and the bike went sliding down past him," said Hoke.
Accidents like Sayer's isn't the first one that has happened on the road.
"Several of them in this area over the years," said neighbor, Gary Speraneio.
"You have cracks everywhere. It's uneven. It's really not even safe for a car," said Hoke.
Sayer is currently in the hospital with road rash, a broken scapula, fractured ribs, a broken ankle and a broken bone in his knee.
"Why are our roads in this condition? Why can't this 74-year-old man get on his motorcycle and be able to have a ride and know that he's going to get home safe to his family," asked Hoke.
His family says it wasn't a driver error, but rather a bad road repair error.
"This was clearly the road. They should have never ever put gravel in that pothole," said Hoke.
Hoke says she called the DOH and the representative told her that a work order would be placed to fix the road. The road is on the secondary roads maintenance list on the West Virginia transportation website for ditching, patching and mowing.
There is no time frame for when this will be done.
5 News reached out to the DOH, but they didn't reply in time for the report.