Hey, what's that? - Upshur County Innovation Center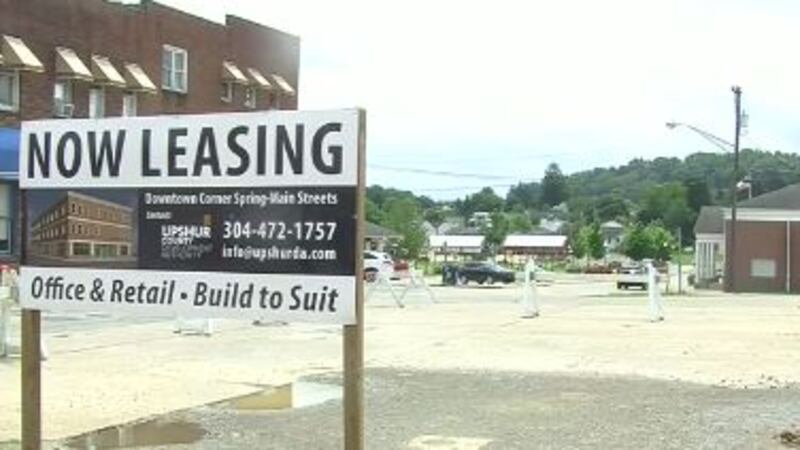 Published: Jun. 13, 2018 at 5:51 PM EDT
If you've been to downtown Buckhannon recently, you may have noticed the beginnings of a construction project on the corner of Main and Spring Street and wondered 'Hey, what's that?'
When it's complete, that project will help local entrepreneurs get their small businesses off the ground.
An idea three years in the making is finally starting to take shape in downtown Buckhannon. The Upshur County Development Authority recently broke ground at the site of their soon-to-be innovation center.
"It will be a central focal point of resources that entrepreneurs will need in order to take the next step to bring their idea to reality," said UCDA Executive Director Rob Hinton.
The $3.7 million state-of-the-art center will serve as a one-stop-shop for local entrepreneurs and provide them with all of the tools they need to get their small business up and running.
"We're working to create opportunities for employment in Upshur County," said Robbie Skinner, city councilman.
"It gets you engaged in a professional setting with other entrepreneurs, it also gives you access to resources," said Hinton.
Those resources will include: start-up assistance, business and financial planning, help with building prototypes or learning to write code, and consultations with business coaches.
"We'll also be able to virtually link them in with other innovation centers around the country," Hinton said.
Officials say that innovation centers like this one are crucial to spurring economic and entrepreneurial growth in a tech-based society.
"The future of West Virginia, the future of America, the future of the world has to be in technology and broadband-based businesses and this is the first step for Upshur County to take that leap," said Skinner.
While the loss of parking spots as a result of the project may be worrisome to some, Skinner says that the city is already working on plans to add additional parking spaces downtown.
The county and city are confident that this center will be a positive addition to the community.
"We already have a great downtown, a very alive downtown, this is just going to compliment what we already have working here," Skinner said.
The project could be ready by March 2019.