New survey finds many workers consider big meetings a waste of time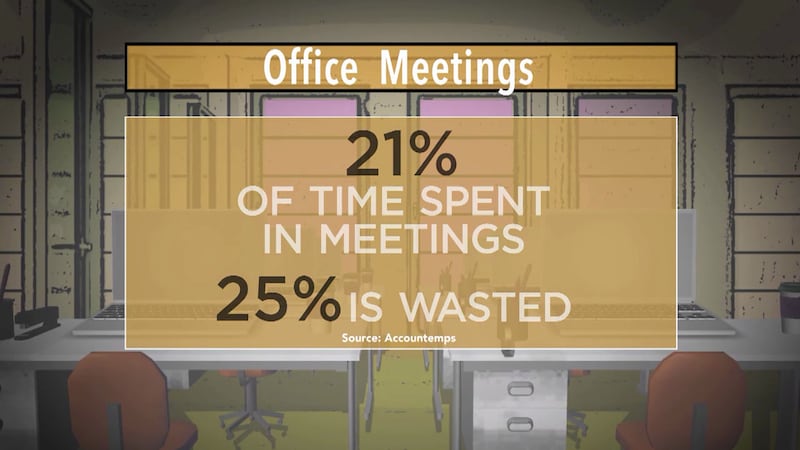 Published: Jul. 31, 2018 at 4:26 PM EDT
A San Francisco company offers its employees free breakfast, lunch and dinner, as well as paid sabbatical and parental leave. But workers at Asana also appreciate something the company does not have.
"It's 'No Meeting Wednesday' where employees can actually get their work done," says Asana Head of People Operations Anna Binder.
Binder says giving workers one whole day without meetings allows them to dive into their work.
"They can go deep for uninterrupted hours of time in order to do the focused work that they need to move their work forward."
In a new survey from Accountemps, workers say they spend 21% of their time in meetings and feel 25% of that time is wasted. The top complaints are: meetings often start or end late, they are unnecessary and could have been handled over email, and that people who attend meetings are often distracted by their smartphones.
"The meetings that are regular need to sometimes be looked at, you don't have to meet just because it's a habit to meet," says Dawn Fey, Senior District Director for staffing agency Robert Half.
Fey says an effective meeting doesn't have to run longer than 30 to 45 minutes.
Asana's "No Meeting Wednesdays" are so popular they've become a recruiting tool. The message is 'Time is precious. Let's make sure to use it well'.