Students arrive in Putnam County as teachers strike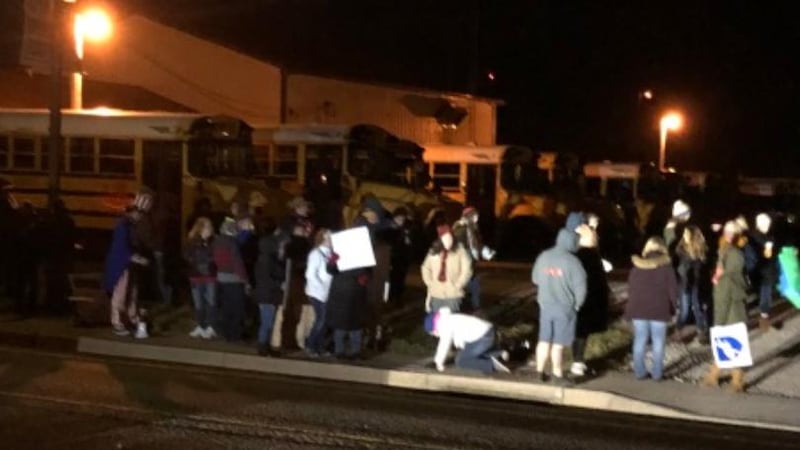 Published: Feb. 19, 2019 at 8:40 AM EST
Putnam County is the only school in West Virginia opened Tuesday after education unions announced a statewide strike.
Teachers, parents and other school personnel lined the streets as students arrived for school.
A WSAZ crew went to West Teays Elementary and counted at least 40 children arrived before 7:30 a.m. Children were still arriving as of 8 a.m. Our crew was told by a staff member that three administrators are inside.
A parent who dropped off his child tells WSAZ he talked to the principal and he was told West Teays will have instruction today. He feels his child is in good hands at the school.
School is open, but WSAZ hasn't seen a bus leave the garage to pick up students. A group of protesters were out at a bus garage early Tuesday morning, many of them from Cabell County.