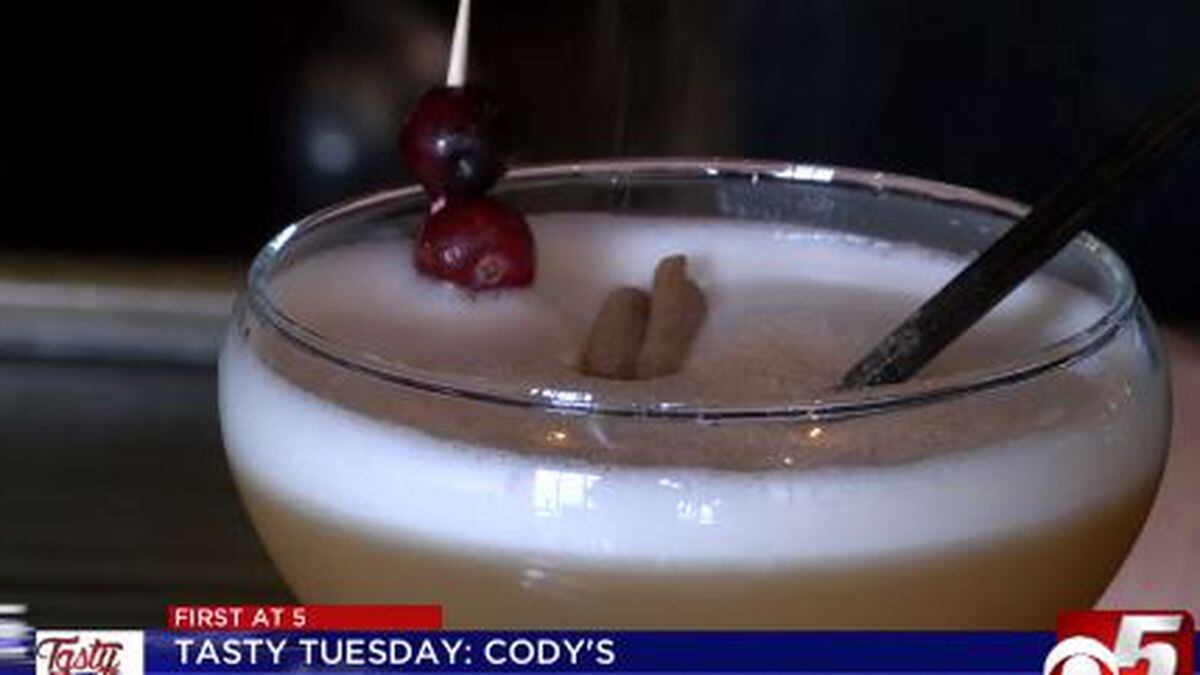 Published: Dec. 19, 2017 at 5:32 PM EST
This week on Tasty Tuesday, 5 News went to check out Cody's: a gastro-pub in the White Oaks Retail Village in Bridgeport.
Owner Cody Thrasher developed a love for cooking in high school, when he got a part-time job at a local restaurant.
"I really just like everything about cooking; I'm built for it and I love it," said Thrasher.
That passion for food stayed with him, and after college, he started a food truck. Then, two years ago, Thrasher opened his self-titled restaurant.
"We like people to come in here and feel like they're not in Bridgeport for an hour while they're dining," he said.
From lunch, dinner, and Sunday brunch, to tasty cocktails and desserts, Cody's has something for everyone.
"My favorite things to get here are the burgers and the vegetarian stir-fry," said Chris Warnick, a frequent customer.
"The burgers are always great, the cocktails are good, and my absolute favorite is the 'Tacos Americanos'," said another customer, Mike Ruffing, who says he enjoys going to Cody's with friends or for work lunches.
Menu items include Asian fusion, curry, and vegan dishes, some of which were inspired by Thrasher's travels.
"The year before I started my food truck, I spent nine weeks backpacking through Thailand," Thrasher said.
Thrasher wants to open his customers up to a whole new world of food.
"I do think that when you make things approachable, people tend to try it more often," he said.
Cody's isn't just about the cuisine; it's an experience that leaves customers wanting more.
"If you're looking for a classy place to eat that's got really unique items, this is the place," Warnick said.
"It's a chaotic symphony," said Thrasher, describing the restaurant.
To learn more about Cody's or see their full menu, check out their website under the 'related links' tab to the right of your screen.