Tasty Tuesday: Dave's Famous T&L Hot Dogs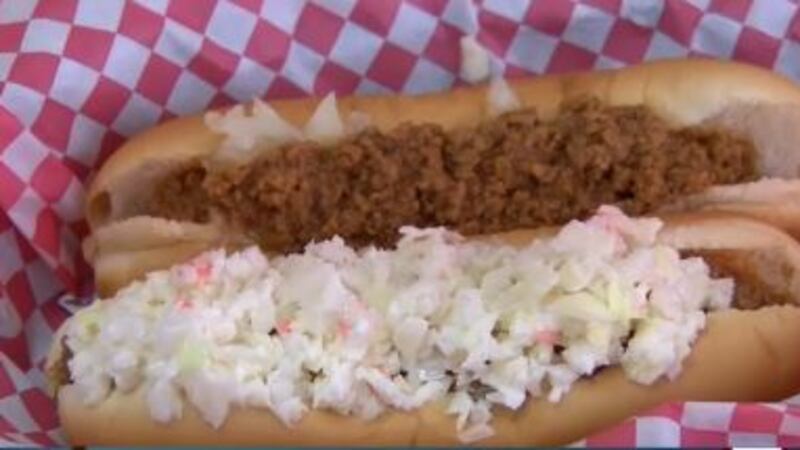 Published: Mar. 20, 2018 at 5:20 PM EDT
Dave's Famous T & L Hot Dogs has been a staple in the region for decades.
"It's very unique," said Larry Smith, a first-time customer from San Diego, who was visiting Clarksburg for work.
"We love bringing the kids in here to eat," said Kyle, who had his young son, Corbin, in tow.
T&L Hot Dogs first opened its doors in 1984.
"In 1984 we had hot dogs, canned pop, and potato chips. That was our original menu," said owner Mike Henderson. Henderson, along with his dad and brothers, started the chain when he was 20-years-old.
Over the years, the restaurant expanded its menu to include burgers, fresh-cut fries, salads, wraps, milkshakes and more.
"What do you like to eat?" Kyle asked his son. Corbin responded, "Fries and milkshake!" Corbin's favorite flavor? Strawberry.
Smith stopped in for lunch because, he said, "I heard this place has the greatest chili dog in town."
While hot dogs are the star of the menu, the cheeseburgers give them a run for their money.
"I think our best-kept secret is our black Angus cheeseburgers. We have a very good, fresh, made-to-order, never frozen burger," Henderson said.
Currently, the family business has seven locations. Later this spring, they're opening their eighth location in Weston. Although they're busy, they never compromise on flavor or ingredients.
"We prepare everything every morning," said Henderson.
Together, T&L's classic eats and the retro atmosphere combine to create the perfect recipe for a great experience.
Henderson said, "Whether you're young or old, it's nice to come into a place and see how it used to be. If you lived in that era, you can reminisce and talk with your grandkids about it, and I think that's just important to people today."