5 News investigates: the foster care crisis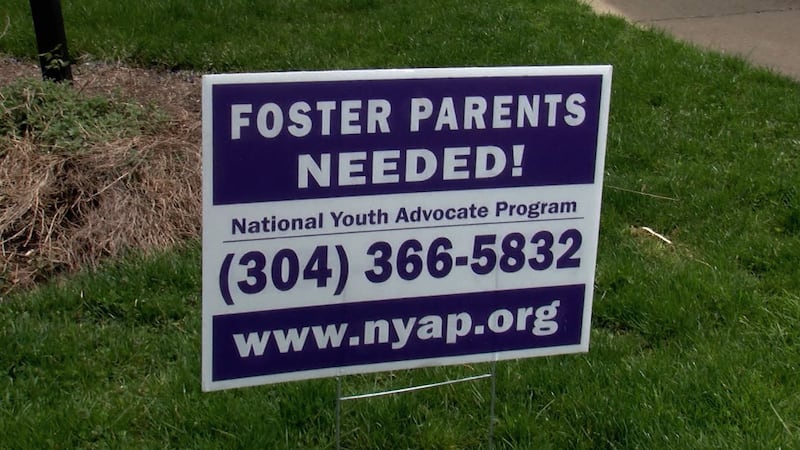 Published: Apr. 16, 2019 at 3:52 PM EDT
Right now there are over 6,000 children in our state's foster care system.
So how did we get to a point where thousand of kids are without a home?
While there has always been a need for foster families, Denise McGinty, the community resource coordinator for the National Youth Advocate Program (NYAP) in Fairmont, say's the drug epidemic has caused a rapid rise in the number of foster children.
"I would say it's a combination of the opioid crisis and a lack of families," McGinty said "Because it came on so quickly we just didn't anticipate this type of need,"
The program, often refereed to as NYAP is trying to bridge the gap between the number of children in the system and people willing to become foster parents.
To shed light on what can be a complicated process, NYAP is working to educate the community with open forums where people can talk with social work experts and current foster parents.
Their agency also works to provide accessible and flexible training for anyone interested in fostering.
"We have special weekend trainings we'll do, if you're not available during some of the trainings because you work we can do them at your home and make it more convenient for you,"
And once the child is with their foster parent, NYAP continues to provide support for any questions or challenges.
"That's why we're there, to answer your questions, we try to be as accessible as possible," McGinty said "Keep in mind you do have a 24 hour hotline to call, you receive training, and you do have that support we can provide for you,"
Despite the idea that you have to fit a certain standard, McGinty says the six weeks of training, background check, and an open mind are the main requirements .
"Whatever your lifestyle is, as far as that goes, as long as you can pass the background check, you're willing to do the training, you have the heart and you're open minded- you'll be fine," said McGinty
To help with any financial costs foster parents receive payments twice a month to cover basic needs and separate insurance is used to cover any medical care such as therapy.
"Children that come into foster care receive a medical card," McGinty said "The foster parents do not have to put them on their own insurance,"
Even with these types of services like NYAP available, the DHHR office for Marion county says they see hundreds of new cases each year.
With the help of NYAP, math teacher and mother Jesse Baker has fostered multiple children over the past year and a half.
While Baker says fostering is challenging, she also says it's a lot like parenting your own child.
"Figuring out their schedules and getting them into a routine, getting them acclimated figuring out their needs, is challenging," said Baker "But that's challenging with any child,"
And with those challenges, baker believe she has learned to be a better parent
"I feel like it makes me a better parent, it makes me more patient with my kids now because I know I have kids in my home who have experienced things that are fearful," said Baker "And they need more patience and they need more time to figure stuff out,"
Baker says fostering children and helping to make their future brighter never stops being rewarding.
"It's just good knowing that you gave them a good place while they were there and you got them a good start to go out into the world," Baker said
NYAP hopes that by spreading awareness and sharing success stories, they will encourage more people to help them fight this crisis by providing a home for a child in need.
"The problem with the kids coming into foster care is only going to get worse," McGinty said "It's not going to get better any time soon so we have to prepare for it now,"