UPDATE: New management hopes to restore and improve Timberline in 'Gem' of Tucker County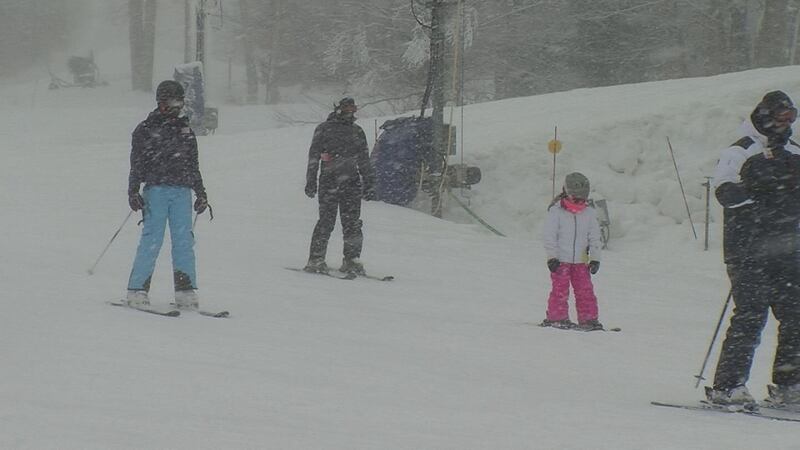 Published: Nov. 18, 2019 at 4:45 PM EST
UPDATE 11/23/19 8:30 p.m.
The new managers of Timberline Four Seasons Resort tell 5 news they're looking forward to restoring the popular ski destination and working with the Tucker County community to make it happen.
Perfect North Slopes left an auction earlier this week as ultimately the successful bidder of the resort for $2.2 million.
Jonathan Davis, Perfect North's assistant general manager, said in a statement the company is looking forward to taking Timberline to the next level.
"We hope to restore and improve Timberline as a local and regional destination for outdoor recreation, especially for winter snow sports," Davis said. "Tucker County is a gem of a recreational getaway, and we're looking forward to building local relationships with the great people of the area surrounding Timberline."
Davis said the company will release plans for the future of the resort after the closing of the auction in early December.
UPDATE 11/20/19 9:00 p.m.
Timberline Four Seasons Resort was auctioned off for $2.2 million this week, court filings show. An Indiana-based ski company will now operate the Tucker County resort.
Perfect North Slopes, Inc. was the second-highest bidder at the auction held Tuesday in Philadelphia. But the company with the highest bid, First Asset Holding LLC, agreed to assign its winning bid to Perfect North in exchange for $30,000.
Perfect North operates a ski resort in Lawrenceburg, Indiana, just outside Cincinnati.
Timberline Four Seasons Resort filed for chapter 11 bankruptcy in April. It suddenly ceased operations in February.
The Tucker County resort is expected to remain closed for the 2019-20 ski season but could reopen next year.
A copy of the court filing detailing the sale is included below this story.
ORIGINAL STORY 11/18/19 6:00 p.m.
A favorite location for skiers in North Central West Virginia is no more.
Timberline Four Seasons Resort in Tucker County is going on the auction block this week.
The embattled resort filed for Chapter 11 bankruptcy in April.
Federal court filings show it's set to hit the auction block in Philadelphia on Tuesday. Its minimum bid was previously reportedly set at $2.5 million.
The last year has been rocky for the resort.
CEO Frederick Herz was arrested for not paying taxes for 12 months.
Timberline Four Seasons Utilities, which served 743 sewer and 428 water customers in Tucker County, was under investigation due to multiple complaints from its customers.
The Public Service Commission of West Virginia recommended turning the utility to the Canaan Valley PSD following the investigation.
The resort still maintained operations last season, until suddenly, it closed its doors in February.
A Facebook message a few days later apologized to its customers.
"We have disappointed our treasured customers, and we appreciate all of your kindness as well as your goodwill as we take the necessary steps to modernize the business, management structures and operations." the post said.