WVU student finds passion in cheerleading after losing bet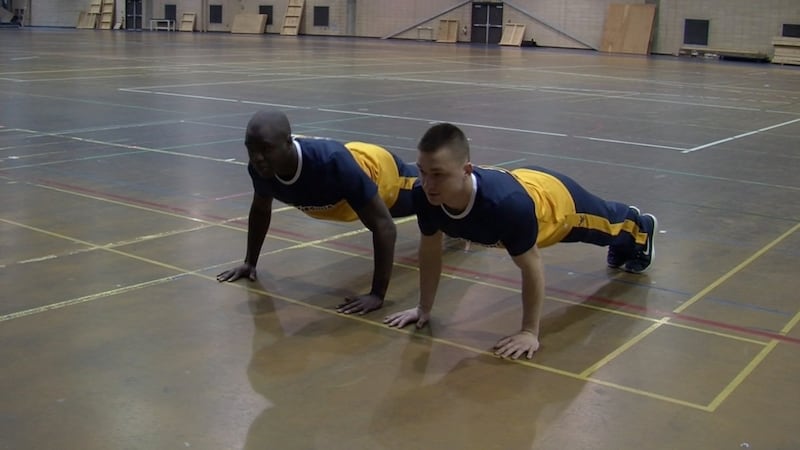 Published: Mar. 22, 2018 at 5:46 PM EDT
We know the Mountaineers have had a successful season on the basketball court and fans from all over the state have been cheering them on -- including the cheerleaders.
Heading into his college years, one of the male cheerleaders never had any intention of joining the team. That changed when he lost a bet.
Lionel Marshall made a bet with a classmate that if he lost, he would try out for the cheerleading team.
"That's not me, that's not really what I want to do," Marshall said.
Marshall was a star on his high school football team and his ability to throw someone in the air and catch them caught him by surprise.
"This is actually pretty cool, I never knew I had the strength to do this," he said.
He admitted that it wasn't an interest of his but after getting experience, he started to see the light in a sport that many might not view as a common choice for men.
"You get that same feeling as if you're walking out on the football field, you're walking on the baseball field, you're walking out on that soccer field," Marshall said. "You get that same feeling -- it's just different."
Marshall and his teammate, Michael Ball, have both become passionate about the sport. Ball played basketball in high school and said there are still opportunities for accomplishments as a cheerleader.
"You still get that feeling of accomplishment when you do a new stunt, or you watch the team win the game," Ball said.
Both never expected to have the sport play such a role in their lives. Ball was pressured from others and said he would do it just to get them to stop asking. Now both he and Marshall are encouraging others to view it as a sport for both men and women.
"If you have fun with it and you don't care what anyone else thinks, that's where you get the most pleasure and most enjoyment," Ball said.