White Hall working to improve community with new town hall and automated library system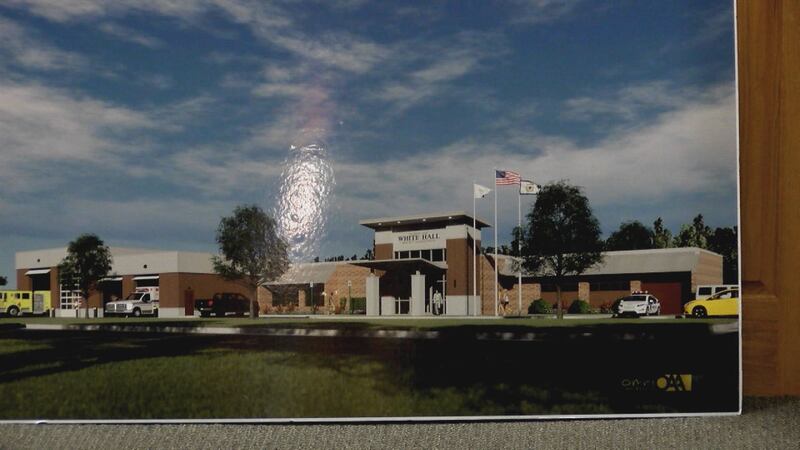 Published: Apr. 15, 2019 at 8:29 PM EDT
For a year, the Town of White Hall has been building a new town hall big enough to hold police, fire, EMS, public works, and city council. Mayor Guy Ward says the building has cost roughly $5 million to complete, and is almost ready to be put to use.
"We plan to move in the first of May," said Mayor Ward. The police department, administration department, and public works department will move in first. And then in July the EMS and fire department will follow."
Mayor Ward says the biggest reason for needing a new building is the growing police department. White Hall Police originally started with one full time officer, but are now cramped for space with five officers on staff.
The town also decided to move the fire department to the same building to help lower insurance rates.
"Once the fire department moves in, that will help lower insurance rates in the area because they'll put an engine in there. And if there's an engine within so many miles of where you're at, businesses or whatever, then that lowers rates."
Other plans for the site include a first in the state attraction partnered with the Marion County Library.
"The Marion County Library is going to put an automated library out here, and it's going to be the first in the state. You'll be able to come here and pick up books, drop them off, things like that. So it's going to be an additional benefit to the citizens."
Besides the new town hall and library system, Mayor Ward hopes to fill a need in Marion County by building a recreational center in the town.
"There is a need in Marion County for a recreational center, and we've been working with MCPARC. And there is more revenue projected to come. So with the additional revenue we've got projected we're hoping to put a rec center in and have MCPARC run it for us."
There is no timeline yet for when a rec center could call the Town of White Hall home.